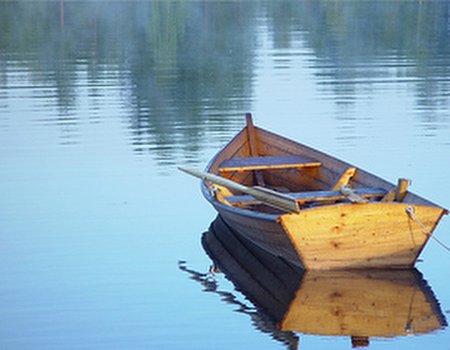 If you're impressed each time the Oxford and Cambridge boat race rolls around, you'll be bowled over by the recent record-breaking achievement of the Row For Life team. Earlier in August, the team rowed a mind-boggling 1 million metres (600 miles) without stopping. Makes our attempts on the rowing machine at the gym look a little bit pathetic...
The team finished their mammoth task in an incredible 66 hours, with each member rowing the equivalent of 2 ½ marathons. As if the sheer physical exertion of the challenge wasn't enough, the rowers also had to concentrate on making their changeovers seamless to prevent the rowing machine from stopping before the record had been broken. The determined team came under threat from various technical failures, but eventually succeeded in rowing their way into the record books. We've got to admit, we're seriously impressed...
Led by chiropractor Martin Scotcher, the team were supported throughout the challenge by members of the McTimoney Chiropractic Association, who were on hand to help ease any aches and pains.
Martin said, 'The Row for Life team is absolutely delighted with this success, despite the blisters we are now all sporting! The atmosphere at the event was electric and helped spur us on. We have been in training for several months now and everyone has worked hard to ensure we set this new British record. The McTimoney chiropractors certainly helped in keeping us going!'
At Wahanda we love a good cause, so we were really happy to hear that the Row For Life team performed this impressive feat in aid of the Africa Children's Development Trust. This fantastic charity was set up by chiropractor Nikki Collinson in 2007, and aims to provide chiropractic care to children in poor areas.
Berni Martin, Chair of the McTimoney Chiropractic Association, said: 'The ADCT will benefit yet again from Martin's and his team's efforts and these new funds will help bring chiropractic care to those who would really have a very limited chance of receiving it without the support of this charity.'
Inspired by the Row For Life team to stick your oar in? Check out our rowing page to see where you can get nautical near you. If you prefer to remain on dry ground, why not hire a personal trainer to put you through the paces on the rowing machine at your local gym.