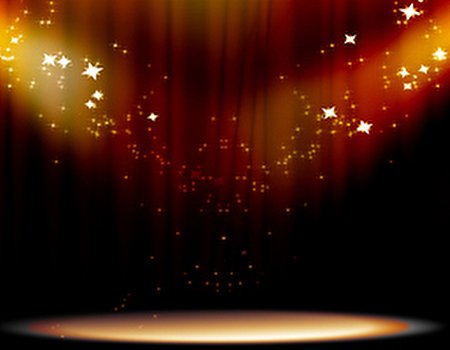 That's Monroe, not Manson, in case you were wondering. The film we've all been waiting for, My Week with Marilyn, has finally hit our screens – and we predict there'll be a bit of a fifties frenzy this Christmas. From striking eyebrows to a sex kitten pout, this December it's all about old-fashioned femininity. The boys are going to go wild…
Want to get Marilyn's iconic look? We blogged previously about how to copy her magical makeup – and now we've got some great hair tips from the team behind the innovative InStyler. This 3 in 1 tool, designed by American Idol stylist Dean Banowetz, straightens, curls and polishes – just what you need to make creating retro hairstyles as easy as pie. Follow these simple steps and you'll be able to give even Marilyn a run for her money…
1. With the InStyler, using the 3/4" setting, begin curling at the nape of the neck and work your way, section by section, towards the crown. Prepare each section with a thermal holding spray or a hairspray.
2. To create a curl, wrap a medium to large section of hair around the barrel. Close the InStyler, hold for 5-10 seconds, open, and drop the curl out.
3. With the first section at the nape of your neck, curl the hair all in the same direction.
4. With the next section up, curl in the opposite direction as the last section
5. Continue alternating each section back and forth throughout the entire head of hair.
6. If you have long, thick, resistant hair, curl the section and then pin the curl so it can cool in the curl form - when hair heats and cools in the same position, it will last longer.
7. Once you have curled all over, use a fine bristle brush or even better a Mason Pearson brush, to smooth out the hair. Since you alternated the curl in each section you will see a wave pattern forming as you brush the sections out.
8. If you have a fringe, you will want to pay attention to what you want at the beginning, whether you want a smooth fringe or something that is wavy but off your face.
9. To complete the look, use a serum or gloss to smooth curls and waves and secure the style with a holding hairspray.
Ta-da! Hollywood hair at home. We know what we'll be up to on Christmas morning...
To steal Marilyn Monroe's style this season, visit www.instyler.uk or bag yourself one of these clever tools at Boots. Don't forget to check out our hair colouring deals if you're in the mood for platinum - and why not have a read of Head Copywriter Melanie's blog to see what happened when she became a pinup for the day.