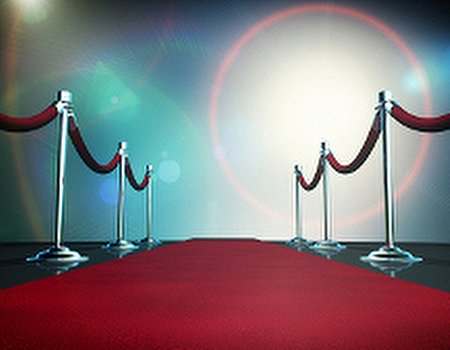 We don't know about you, but we can't wait to see the new film My Week With Marilyn. A true screen siren, Marilyn Monroe inspired millions of women with her iconic look – not to mention beguiling millions of men. After all, you don't gain recognition as one of the greatest sex symbols of all time for nothing...
Want to channel Marilyn's glamorous look in celebration of the film's release? We've got a few handy hints to help you find your feminine side and become a blonde bombshell. We know that not everyone has an income to suit a Hollywood lifestyle – so we've also rounded up a few fantastic deals and offers to help you on your way. We can't help but think that Norma Jean would probably be a fan of Wahanda if she were around today...
Hollywood hair
Marilyn wouldn't be Marilyn without her perfectly set platinum waves. Bottle blonde and proud, the seductive star was never photographed with a hair out of place. Luckily, we can still tap in to some of her vintage style today – head to Dappa Boutique for 66% off a glamorous updo, or embrace a new you with 50% off a full head tint at Bad Apple.
Beautiful brows
There's no doubt that Marilyn Monroe boasted some of the best brows of the century. To recreate her dramatic look, try treating yourself to a specialist brow treatment. There's still time to purchase this great value London MobDeal, and we've got plenty of other deals nationwide – from a brow and lash grooming package in Manchester, to a cheap as chips eyebrow tint in Nottingham.
Lovely lashes
Sex symbol Marilyn could flutter her eyelashes with the best of them – but she always managed to keep them looking as natural as possible. For lashes that are full of volume and length but don't scream false, opt for extensions such as the wonderful Blink + Go lashes at Anesis. Alternatively, go for full on glamour with Sparkling Eyes Hollywood Lash Extensions at Oulton Hall, Leeds, and embrace your inner diva.
Luscious lips
One of the things that Marilyn Monroe is best remembered for is her perfect pout. A fan of vibrant red lipstick, Marilyn emphasized her lips to make them look fuller. To steal her style, why not let the professionals do your makeup – we've got some great offers on at Beauty Beneath in Sheffield and Butterfly Boutique, Bank. We're definitely going to be spoiling ourselves this party season - well, it's not every day you get treated like a movie star...
Think you deserve a little Hollywood style luxury? We can't help with the diamonds, we're afraid, but we have got a great range of 5 star spa breaks that will leave you feeling like a real VIP. Now all you need is a red carpet...