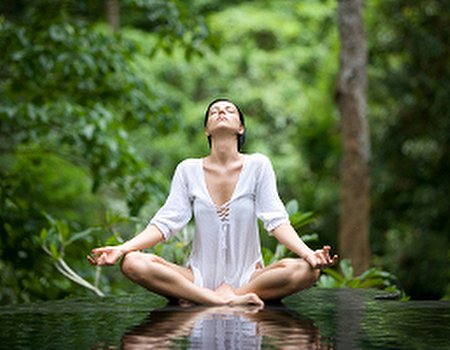 You wake up on a Monday morning, only to find that the dog's chewed through your best pair of shoes, the important meeting you've been dreading has been brought forward and you're clean out of coffee. As if that wasn't bad enough, to top it all off, your train's been cancelled. Sound familiar? It could be time to take yourself on a retreat...
If you fancy getting away from your troubles (a long, long way away), then the latest project by Sanda Wellness might be just the thing for you. The health specialists, who have had great success with The Beach House, are launching a new Ayurvedic experience deep in the heart of the Goan jungle. We reckon it would be pretty hard for your work contacts to track you down there...
Held at the breathtaking Dudhsagar wildlife resort, the Indian Detox from Sanda Wellness is an all-inclusive programme that aims to address physical and psychological health problems through the ancient methods of Ayurveda. During your stay, specialists will help to identify your body type and tailor treatments accordingly – great news if you're fed up with the cookie-cutter approach often adopted by the Western world.
Whilst at the Duhsagar resort, you can expect to benefit from meditation sessions, life coaching and educational workshops, in addition to hypnotherapy, breathing techniques and daily yoga classes. Doctors will be on hand to offer medical assessments, and nutritionists will provide an Ayurvedic menu including cleansing juices and broths. We defy you to continue feeling stressed for long...
Of course, it's all very well concentrating on cleansing – but sometimes you just need some good old fashioned relaxation, too. The Indian Detox retreat offers a range of pampering treatments to beautify the body and soften the skin, leaving you feeling refreshed, recharged and rejuvenated - inside and out.
Itching to book your plane tickets already? The Indian Detox at the Dudhsagar Resort launches next month. If you can't wait until then, why not check out Sanda Wellness' Mumbai retreat? Altenatively, try giving yoga a go to really stamp out that stress.