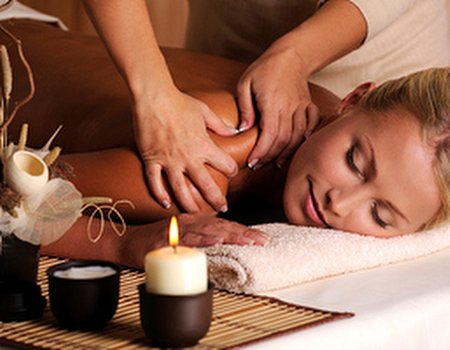 Ready for some relaxation? If your summer holiday feels like it was centuries ago and you're already counting down to next year's, it could be time to consider a little pick-me-up. Why not book yourself in for a refreshing spa break with QHotels? You'll be left feeling revived, rejuvenated, and ready to deal with whatever the working week throws at you...
We're partial to a bit of pampering, so we were excited to learn that QHotels have recently launched a range of special spa rituals, exclusive to those who purchase spa break packages. Those on a one night break will be treated to a 50 minute relaxation ritual of their choice, whilst those on a two night break will receive one 50 minute ritual and one 25 minute mini-treatment. The only difficulty is deciding what to go for...
Spa break guests can choose from indulgent rituals such as the 'Fit for Business Back Ritual' and the 'All Over Refresh and Revitalise Ritual', as well as mini-treatments such as a mini facial or file and polish for your fingers. You will also be treated to a cosy heated blanket, duvet and pillow on the treatment bed for ultimate comfort. We reckon it's a good chance to catch up on some sleep...
Jessica Boughen, Spa Operations Manager for QHotels, says 'I am delighted to say that, after 3 months of very hard work, training and preparing, we have just launched these exclusive spa rituals at all QHotels'17 spas throughout the UK. If you want to be the first to try one of these delightful rituals, you can find out more information here'.
Want to take advantage of the relaxing rituals that Jessica and her experienced team have prepared? All you have to do is find a QHotel near you, book yourself in and start looking forward to it!