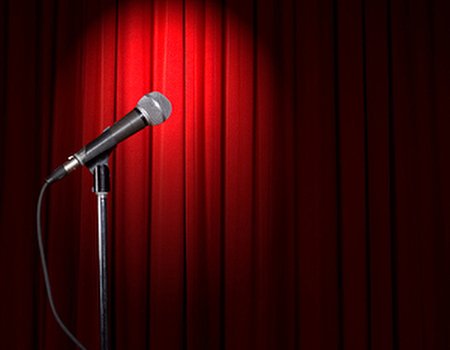 If you've experienced stage fright, you'll know that performing in front of a large audience is no picnic. Ever wondered how celebrities manage to hold it together in the spotlight? Wahanda took a virtual peep backstage at the upcoming MOBO awards to learn more about relaxation, star-style.
Thanks to Scottish beauty brand Pure Lochside, MOBO presenters Alesha Dixon and Jason Derulo are sure to be looking and feeling fabulous when they take to the stage this Wednesday. Alesha and Jason will be able to take advantage of the luxury spa retreat installed backstage – perfect for a bit of pre-show pampering. We quite fancy being in their shoes for a while...
Along with other MOBO VIPs, the presenters will enjoy a range of organic spa treatments, a variety of tasty cocktail juices and a special chill-out zone to help get rid of any pesky nerves. They will also have the opportunity to try their hand at a spot of golf in a designated putting area – a novel way to unwind before the show. We hope they know how to handle a golf club as well as they do the microphone...
The lucky MOBO presenters, performers and nominees will be sent home with a gorgeous gift to help soothe their senses and take the edge off their busy schedules. Fiona Tutte, founder of Pure Lochside, has celebrated the company's involvement in the MOBOs by creating an exclusive limited edition bath oil just for the celebs.
Fiona says: 'We have designed this oil especially to suit the lifestyle of a performer. It is scented with refreshing organic lime and orange to uplift and revive – is great for easing the effects of jet-lag and is perfect before a late night gig or on dark, grey mornings when they need to get to the recording studio or catch an early flight. It is like a ray of summer sunshine in a bottle, jam-packed with Mediterranean citrus aromas and an ideal pick-me-up to get them through the winter months.'
At Wahanda, we're not so keen on the idea of getting up on stage - but the backstage perks have made us think it could be time for some diva behaviour. Fancy joining us? Have a look at our deals on luxury spa days for pampering worthy of a superstar.