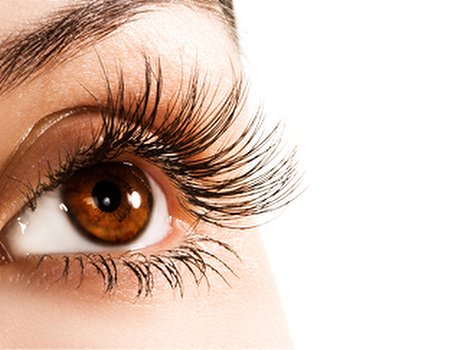 Did you know that this week is National Eye Health week? As the experts at Ultralase point out, we only have one pair of eyes – which means we only get one shot at looking after them properly. Luckily Ultralase have shared some fun facts and useful tips to help us get an idea of just how amazing our eyes are and how to care for them. Read on to learn more about keeping those peepers in pristine condition...
Fascinating facts
The human eye is composed of more than 2 million working parts
With a healthy pair of eyes you can see candle light at a distance of 14 miles
Your eyes can detect 10 million different colours and distinguish between 500 shades of grey
How to look after your eyes
Next time you do your weekly supermarket shop, pause for a moment and give your vision some thought. Fill up your trolley with oily fish, broccoli, eggs, fruit and greens to help keep your eyes nice and healthy (and it'll do wonders for the rest of you too!)
Always drink in moderation. Excessive alcohol consumption can lead to serious health conditions that may damage your eyesight. Is that extra drink really worth it?
Get exercising. Several eye conditions can be aggravated by lack of exercise. Take up a new sport or activity to keep your body in good working order – exercising is a great way to release stress too.
Protect your eyes from harmful UV rays. Never look directly at the sun, and make sure you wear sunglasses in the summer.
Quit smoking. We all know that smoking contributes to all sorts of health problems, but were you aware that it increases your risk of developing cataracts? Kick the craving today and your eyes will thank you for it for years to come.
Feeling inspired by National Eye Health week? We've got some great deals and offers on eye treatments. Go on, show your eyes some love!