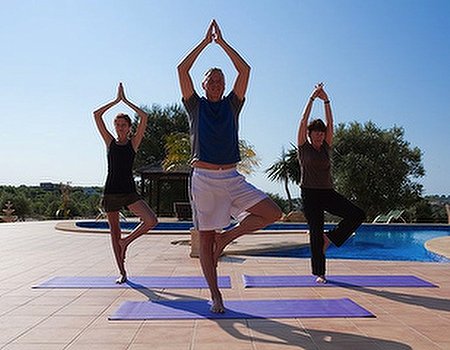 Fed up with medication? It could be time to rethink your options. New health retreat Obsidian may be able to help you ditch those pills and make injections a thing of the past – so that you can get on with enjoying life.
The pioneering retreat is run by British couple Andy and Carol West, who wanted to offer diabetics a year-round health management programme. However, it's not just diabetics who stand to benefit from their innovative idea – cancer and heart disease sufferers also claim to have noticed a positive impact on their recovery following a stay at Obsidian.
The retreat offers nutrition and fitness advice in addition to a variety of relaxing therapies, all set against the backdrop of Spain's beautiful Costa Blanca countryside. Whilst at the retreat, patients are introduced to a vegan and raw food diet, as well as taking part in some light exercise. Treatments such as colonic hydrotherapy are offered to cleanse the body, and yoga, meditation and hypnotherapy are available to calm the mind. Worried that it might be a quick fix rather than a long term solution? The team at the retreat offer education and life coaching to make sure that the positive effects of the experience will be long lasting. Sounds like it's time to turn over a new leaf...
The official opening of the retreat comes hot on the heels of research that shows it may be possible to reverse Type 2 diabetes through diet – good news for the 2 million people who suffer from the illness. According to the Wests, 90% of diabetic visitors to the Obsidian Retreat say that they have been able to greatly reduce their prescribed medication, or stop taking it altogether. That's a pretty impressive result if you ask us...
Although some elements of the Obsidian programme are already accessible to those who live in the US, the Alicante retreat is the first of its kind to be easily reachable for UK patients – so that you can have access to all sorts of benefits, without experiencing jet lag.
Think that a trip to the Obsidian Retreat might be just what you need? You can read more about this innovative resort here. For healthy lifestyle advice that's a bit closer to home, check out the deals and offers on our nutritional treatments page.