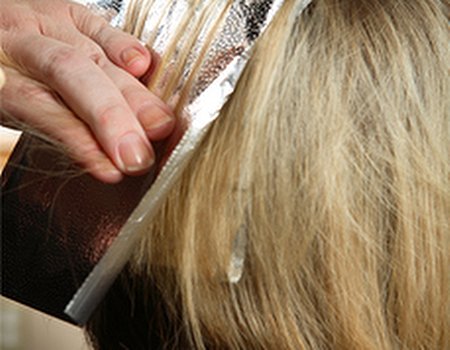 Pink-haired celebrities are like buses – you don't see one for ages, and then several come along at once. At Wahanda, we're loving the new trend for rose-hued hair dos – although we do think some stars have managed to nail it better than others. Fancy trying out a brave barnet yourself? Read on to discover whose candy-coloured locks we're longing to copy, and who we're desperate to send back to the hairdressers...
Fearne Cotton
Fearne recently turned 30 in style, dyeing her hair a pretty pastel colour to celebrate the occasion. We think this rosy shade complements Fearne's fair skin perfectly, and adds a hint of rock star chic to her look. We suspect that even Kate Moss might be a little bit jealous...
Why we love it: Fearne's quirky fashion sense mean that she has no difficulty whatsoever in pulling off this striking shade.
Wahanda verdict: 5/5
Dianna Agron
Glee star Dianna Agron has also plumped for pink – but we're not sure we'd want her colourist to get their hands on our manes. Dianna's two-tone pink and brown hair looks like an unsuccessful home hair dye job – and she seems to have left her comb at home too.
Why we aren't so keen: We think Fearne's pastel pink is much prettier than Dianna's hot pink - and we're not loving those dark roots, either.
Wahanda verdict: 1/5
Ellie Goulding
Ellie's new pink do has been criticised for looking a bit like a pensioner's pink rinse – but that's exactly why we love it. Granny chic was made popular by celebs such as Kate Moss and Kelly Osbourne turning their tresses silver-grey – and now Ellie has given the look a sugary twist.
Why we love it: Ellie's long locks are terrifically tousled – for a fun, fresh and flirty look.
Wahanda verdict: 4/5
Katy Perry
Katy Perry is no stranger to hair dye. We've seen her with brown hair, black hair, blonde hair, blue hair and now pink hair – it's amazing she's got any locks left at all. We reckon it could be time for a hair conditioning treatment, Katy...
Why we aren't so keen: Katy needs to learn from Dianna Agron's mistakes and take a good look at those roots.
Wahanda verdict: 2/5
Fancy copying these on-trend celebs and daring to dye? We can help you find a colourist near you. Why not go for a colour consultation first to help avoid any hair hiccoughs?