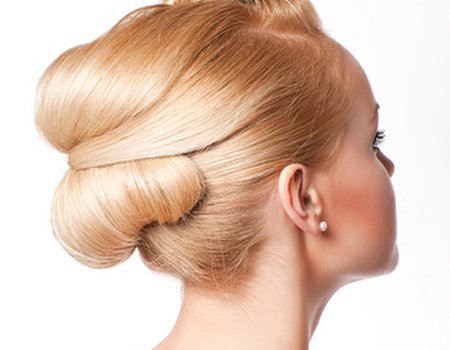 In our beauty nightmares, we get dressed up in a stunning outfit and spend ages on our makeup - only to notice as we head out the door that we've forgotten something crucial. Find that your hair tends to let you down when it comes to party preening? Don't let us catch you sporting a bird's nest with your best togs this Christmas – just follow our simple advice for a beautiful barnet you can be proud of.
Whether you decide to opt for a splash of hair colour, a deep conditioning treatment or a whole new hairdo, we can help you to jazz up your look ready for the party season. Have a look at a few of these ideas for some instant inspiration:
Party Brazilian style
There's not much that's Brazilian about our cold British winters – unless you count having a Brazilian blow dry. This smoothing treatment fights the frizz and locks in moisture – so that you can sizzle on the dance floor without having to worry about your hair. We'll happily drink to that...
Go for glamour with Lisa Shepherd
Popular with the discerning ladies (and gents) at Wahanda, Lisa Shepherd's London salon is the perfect pre-party destination. With sleek interior design, the chance to relax with a glass of wine and a wide variety of treatments on offer, the salon is our idea of pampering heaven.
Try something new
Beat the winter blues with a bold new look. Why not take advantage of the festive season to try out something you've never done before? Take the plunge and treat yourself to some highlights, or go for permanent waves for an exciting change that's sure to turn heads.
Sorted your body, eyes and hair? Check out our deals and offers on nails and spray tanning to help you finish off getting ready for that night on the tiles.