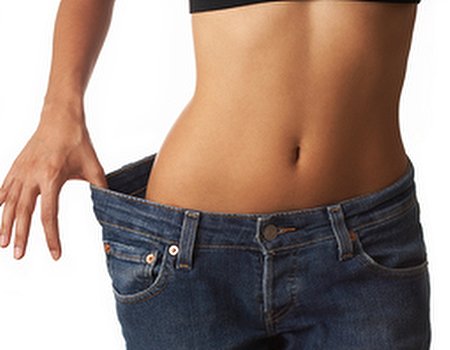 Calling all party animals. You've got a killer dress picked out, you've been practising walking in your highest heels and you've booked yourself in for a blow dry and a manicure – but have you turned your attention to losing those few extra pounds yet? With just under a month to go before the party season really kicks off, now's the perfect time to start working on those wobbly bits....
Of course, with lots of tempting Christmas treats starting to creep into the shops, it's even harder to be disciplined than it is during the rest of the year. Can't stop yourself from reaching for the chocolate? Don't worry, all is not lost – we've got some great advice on how to shift those last few inches in time to don that sequinned number. Just go easy on the champagne and canapés when December hits – it would be a shame to undo all your hard work...
Lose up to two jeans sizes in two weeks
In answer to all your party prayers, we're running a fantastic MobDeal on slimming shorts from beautyfit.co.uk. Designed to help you sweat away extra water during exercise, these nifty neoprene numbers use your natural body heat to help burn fat and reduce water retention – leaving you looking lovely and lean.
Although the slimming shorts work best when worn during a gym workout, they can also be used whilst you do the housework or even whilst you sleep. Now that's our idea of a good slimming solution...
Fight the flab at an intensive bootcamp
If you're panicking that you've left it too late to achieve your weight loss goals, a bootcamp could be just the thing to get you back on track. We can't promise that it'll be easy - but stick with it and you'll soon find those lumps and bumps are on their way out.
Get super svelte with NOSH Detox
If the thought of the gym has you quaking in your boots and you'd much rather diet your way to your ideal dress size, why not give a detox plan a go. We're fans of NOSH, whose clever juice diets are delivered straight to your door and could help you to lose as much as 7lbs in a week. Bye bye, muffin top...
Want more help getting ready for those festive frolics? Stay tuned for more posts on party preparation, or browse our deals on body treatments.