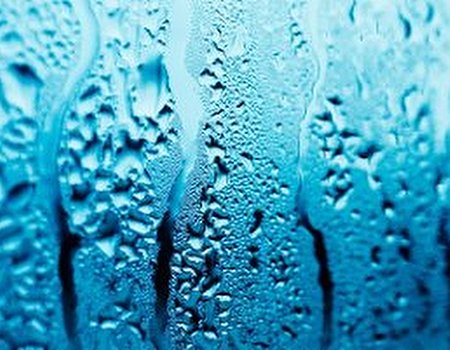 We've got a quick question for you – what's happened to the summer? We've had a few spectacularly hot days recently, but most of the time it seems to be cloudy, grey and gloomy. Hands up who else has got in to work only to have to go and put their shoes under the hand dryer? Yes, we thought there'd be quite a few of you...
At Wahanda, we don't let the weather get us down. If it's pouring with rain, why not turn it to your advantage? We've come up with some great rainy day treatments to cheer you up and get you back in the summer spirit. Here are some ideas that will get you singing in the rain in no time...
Get a spray tan
If you like the bronzed look but are tired of waiting for the sun to make an appearance, sunless tanning is the solution for you. Better for you than sun beds, a spray tan will fake that sun-kissed look in seconds – making you look like you've just come off the beach. Don't worry, your secret's safe with us...
Wallow in it
Mud isn't always a bad thing. Instead of spending all your time trying to dodge those puddles, why not embrace the squelchy stuff and plunge right in with a rasul mud treatment? Mud baths and wraps are great for your skin, and a sociable way to relax – invite some friends along with you for a fun treatment that will instantly lift your mood.
Keep nice and warm
Find yourself reaching for extra blankets in August? No, it's not fair, and yes, we would all like to move to the Equator - but a defeatist attitude won't get you anywhere. Don't get the blues when your fingers turn blue – book yourself in for a nice warming treatment to get you feeling more human again. Heat treatments are great for muscles that don't like the cold, while saunas and thalassotherapy are an indulgent way to get your temperature rising.
Fight the frizz
All this rain plays havoc with our hair. Sick of battling with your barnet every time you step outside? Invest in a deep conditioning treatment to keep those locks smooth, slick and frizz-free – even when you forget your umbrella.
Shake up your exercise routine
It can be lovely to exercise outside in the summer, but as soon as it starts to rain it suddenly doesn't seem that fun any more. If bad weather is stopping you from running, walking or playing football, why not consider an indoor alternative? Most gyms run lots of great classes such as spinning, Zumba, circuit training and aerobics, all of which will keep you fit in the dry.
Comfort eat
When it's grey outside, it's tempting just to hole up inside with a bowl of something tasty. Before you reach for a microwave meal or order yourself some takeaway, why not have a look at all the delicious recipes and suggestions on our food blog? Healthy food can be happy food too, you know.
Looking for ways to pass a rainy weekend? If you've checked the weather forecast and it's not looking good, have a quick browse through our spa breaks – a weekend relaxing indoors could be exactly what you need.