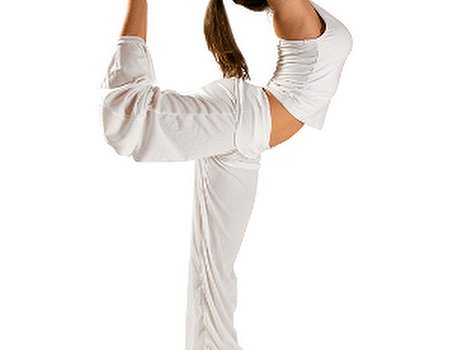 Unroll your yoga mats and dust off your dumbbells – it's nearly time for two of the most highly anticipated events in the health and fitness calendar. Taking place in October, the Yoga Show and the Good Health Show will offer advice, workshops and classes to novices as well as to fitness fanatics. Now, where did we put our trainers...
The Yoga Show
Get ready for some serious posing. The Yoga Show (held at Olympia, Kensington, on 28th, 29th and 30th October) is dedicated to the many different forms of Yoga that are practised all over the world. Baffled by Bikram Yoga? Stumped by Sahaja Yoga? Think a downward facing dog is just a canine looking at the floor? The Yoga Show will provide you with everything you could ever want to know about this ancient practice, as well as giving you the opportunity to try out different varieties for yourself. You'll be feeling nice and limber in no time at all...
Already a seasoned Yoga practitioner? Why not come along to the show to meet others who share your passion. Many of the classes will be free, so it's a great way to get your Yoga fix without parting with any hard-earned pennies.
The Good Health Show
Of course we all know that there are many different factors which contribute to a healthy body and mind. Yoga is certainly a beneficial activity for both, but it's not the only thing you can do to make sure that you feel fantastic inside and out. The Good Health Show promises to cover a variety of topics, from exercise and nutrition to Yoga and mental health. Whether you are in tip top condition mentally and physically or looking to learn how you can improve your wellbeing, this varied show is sure to have something to suit you.
Want to get involved? The Good Health Show will be held at the International Centre, Telford, on the 15th and 16th October. We've already got it in our calendar...
Fans of the remote control will be glad to know that both the Yoga Show and the Good Health Show are being sponsored by health and wellness experts Body in Balance TV. Why not put these dates in your diary now and get the chance to learn about your favourite activities and therapies in the flesh, rather than just on the TV.
Inspired by the upcoming shows to start getting into shape? We've got some great deals and offers on Yoga, Pilates, personal trainers and nutritional advice. There's no excuse not to be fighting fit this October...