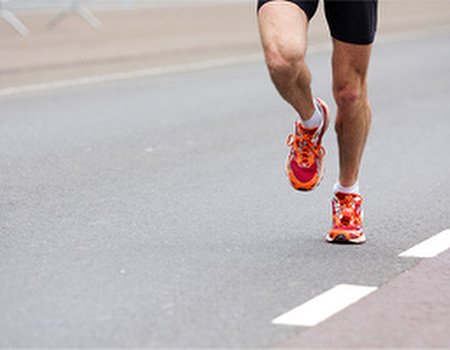 We love a good detox, and we're glad to see that Greenpeace do too. Following a recent report on river pollution, entitled 'Dirty Laundry', the organisation has appealed to major retailers to detox their businesses. It's a big challenge, but not one that intimidates Nike – the sportswear giant has already pledged to eliminate the release of all hazardous chemicals by 2020. We like your attitude, Nike...
Environmental campaigners Greenpeace recently highlighted the link between major clothing brands and toxic pollution released into Chinese rivers. Many hazardous and hormone-disrupting chemicals are regularly disposed of during the manufacturing process, causing widespread water pollution. With brands like Nike on board, Greenpeace are hoping to turn this around and ensure a better future for those who rely on water currently polluted by industry.
So how can you be sure that your trainers aren't causing damage to the environment? Nike has committed to removing persistent, bioaccumulative and hormone disrupting substances from its entire supply chain over the next decade. They have also shown that they are serious about cleaning their act up by agreeing to implement a policy of transparency with regards to the release of hazardous chemicals. So whether you are pounding the streets or practising poses, you can be sure that your sports wear isn't out to destroy the world. Phew!
Think that a detox might benefit you? It might not make Greenpeace take notice, but the Nosh Detox program will get you feeling refreshed, full of energy and ready to put the world to rights. What are you waiting for?