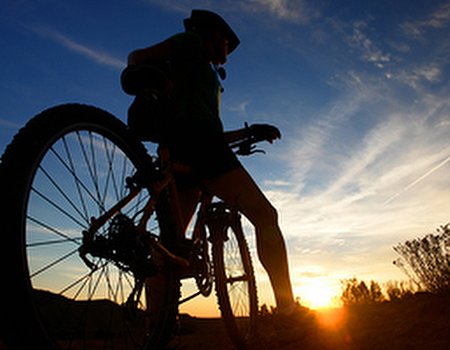 Don't waste money on a gym membership that you won't use. Sounds like an odd thing for us to be saying, doesn't it? But if you're planning to spend the rest of the year as a couch potato, think again. We're not saying that you shouldn't exercise – just that you should take the time to choose a form of physical activity that's right for you. After all, life would be pretty boring if we were all the same...
Every January, we Brits waste millions of pounds on gym memberships - only to give up on our exercise regime before it's even February. If that sounds like you, unfortunately the chances are you've been setting yourself up to fail all along.
Of course, there are plenty of gym fanatics out there who leap at the chance of a good cardio workout or some strength building resistance training. But for others, just the thought of donning Lycra and hopping on a treadmill is enough to bring on a cold sweat. So why do we keep kidding ourselves that this year will be the year we'll love it?
If there's a snowball's chance in hell that you'll still be on speaking terms with your personal trainer in March, take a step back, take stock of the situation and, most importantly, tuck that debit card safely away. There are plenty of other ways to fulfil your New Year's resolution to lose weight or get fit. Try one of these ideas and who knows? You may actually find that you enjoy exercising...
Go walking at the weekends
We love walking, because it doesn't feel like too much hard work and yet it has plenty of health benefits. Helping to improve circulation, boost the lungs, manage weight and reduce risk of heart disease, going for a walk also allows you to take in the scenery and discover new things. What's not to like?
Cycle to work
There are always plenty of bikes knocking around at Wahanda HQ – and we like to think of ourselves as lean, green cycling machines. Not only is swapping the car or bus for a bike kinder on the environment, but it also helps to burn fat and tone up those muscles. Time to get pedalling...
Take up a team sport
Team sports are a great way to meet new people and socialise whilst getting fighting fit. From football and rugby to hockey and basketball, there are plenty of team sports you can try out for size. Just don't forget your trainers...
Discover your inner yogi
Practising yoga can leave you feeling so calm that you don't even notice you're exercising. Think you'll feel a bit ridiculous practising a downward dog? There are plenty of different types of yoga out there, all including different poses – so there's bound to be one to suit you.
Of course, that's really just the tip of the iceberg when it comes to the demise of your annual gym membership – we've got plenty more suggestions over on our fitness treatments page. If, however, you remain a keen gym bunny (good for you!) you may want to browse our gyms page or fitness hub for great new places to work out.