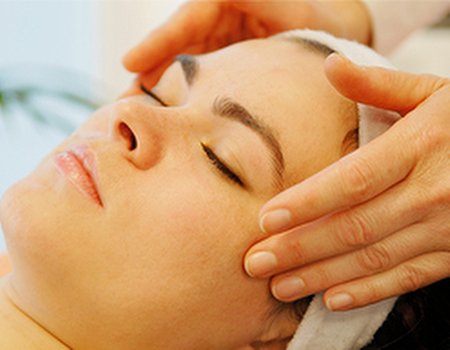 Leaving on a jet plane? We all know that airports can be stressful places, so why not take some time to sit back, relax and get ready for that long-haul flight. Gatwick's new travel spa has already been in operation for a couple of months, and now passengers travelling from Heathrow can look forward to a bit of pre-flight pampering too – so there's no excuse not to arrive at your destination in style.
Good news for those who are off jet-setting soon – the new spa is set to open in Heathrow's Terminal 3 in mid-August. No.1 traveller, the airport lounge providers who are launching the spa, have teamed up with top health and beauty brands to pamper passengers with a range of body treatments, face treatments, hairdressing and nail care. Why not indulge in a Core revival back, neck and shoulder massage using Aromatherapy Associates' de-stress muscle gel? Or make sure your nails are in tip top condition with one of eight different JESSICA natural nail care treatments. There's even a traditional wet shave service for men using products from luxury grooming brand Truefitt & Hill – perfect if you like to think of yourself as a bit of a smooth operator.
Fancy freshening up in between flights? Passengers waiting for a connection will be able to make use of the spa's shower facilities for £12.50 (or free of charge if you are a lounge guest). Gone are the days of stepping off a plane feeling all sweaty and crumpled...
Howard Ebison, Commerical Manager at No. 1 Traveller, says: 'With the success of our first Travel Spa in Gatwick North, we're delighted to see the launch of our second Travel Spa which will be located in Heathrow's Terminal 3. Working with established brands such as Rodial, Aromatherapy Associates and JESSICA natural nail care, as well as our exciting new partnership with Truefitt & Hill, means that we are able to offer our passengers a truly indulgent experience before their flight. And with estimated transit passenger numbers of three million a year at Heathrow T3, our shower facilities are a welcome inclusion in the spa for those looking for a bit of TLC in between connecting flights'.
You heard the man – treat yourself to some TLC and make travelling less stressful. Not flying anywhere this summer? There's no reason why you should miss out on being pampered. Why not browse our spa days and see if there's anything that takes your fancy.