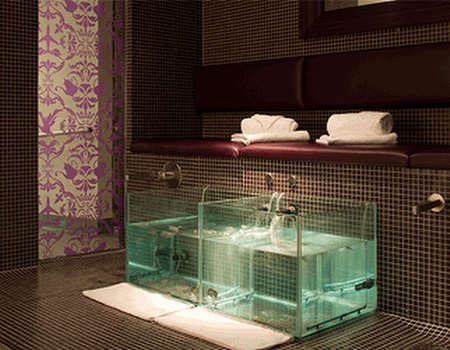 We all want to touch down on the tarmac in style, but it can be easier said than done. Hours spent hanging round the airport waiting for a flight often leave us arriving at our destination feeling tired, flustered and generally fed up. Happily, there is now a solution – Gatwick's new travel spa offers a variety of services designed to pamper and relax passengers so that they arrive at their destination feeling calm and refreshed. Flight? What flight?
The new spa, located in Gatwick's North Terminal, offers travellers a variety of facilities, including showers to help them freshen up and massages and facials to soothe frazzled nerves. There are also salon services such as hairdressing and manicures to help beauty-conscious passengers stay polished to perfection during their journey – after all, you might as well start off your holiday as you mean to go on.
The spa forms part of the airport's super-lounge which also includes a bar, bistro-style menu, cinema and games room to keep holiday-makers happy as they wait for their flight to be called.
Chief executive of airport lounge provider No. 1 Traveller, Phil Cameron, said: "We're bringing passengers more choice than ever before, so that spending time at the airport can become another memorable part of their journey."
If you're off on holiday and can't fit the airport spa into your schedule, take inspiration from our beach body page to help you arrive in style.