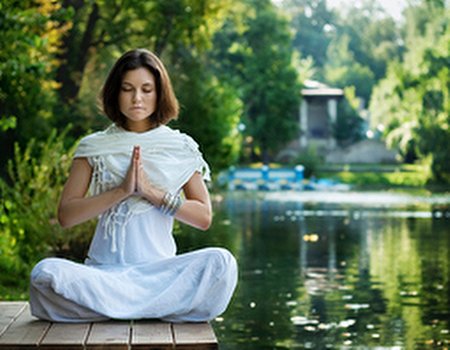 Hands up who's looking forward to springtime? That'll be pretty much everybody, then...
If you're anything like us, you'll be starting to get a bit bored with winter. As much as we like snuggling up indoors with a hot cup of tea, we can't help but daydream about all that spring brings with it - from travelling home in daylight (always a bonus!) to exercising outdoors and eating lots of fresh green salads. Deep breath everyone - only a few months to go now...
When we learned of the new yoga studio at Ekies All Senses Resort, due to launch in May, our craving for spring went into overdrive. Offering a variety of different yoga classes against the stunning backdrop of Halkidiki, Greece, the Spring Yoga Studio even offers you the opportunity to practise yoga at sunset on the hotel's secluded beach. No amount of tea, mittens and sledging is going to stop us daydreaming about that...
Stay at the Ekies All Senses Resort and you'll be able to make use of the spa, which offers a range of treatments using regionally sourced ingredients such as olive oil, bitter orange and wild juniper. You'll also be able to enjoy the resort's healthy Mediterranean cuisine – the perfect way to compliment your new yoga routine.
There are two different Spring Yoga Studio programmes available in May (for more info, see www.ekies.gr):
Option A – 11-13 May 2012 includes half board and 16 hours of yoga.
Option B – 11-16 May 2012 includes half board and 8 hours of yoga.
We don't know about you, but we're feeling pretty tempted...
Want to have something to look forward to come springtime? If yoga's not your scene, why not book yourself an indulgent spa break – we think it's the perfect way to celebrate the end of the cold weather.