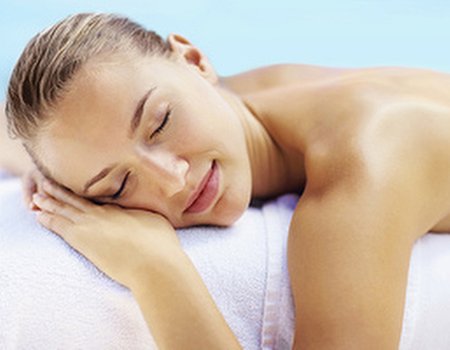 The Wahanda girls are huge fans of beauty brand Lush. We can smell one of their bath bombs from a mile away and are experts at following our noses to track the shop down. Naturally, we can't get enough of their expanding chain of spas, which offer customers a very British relaxation experience. A massage followed by tea and biscuits? Don't mind if we do...
Lush currently run four UK spas and one Japan branch, but are soon to expand with an upcoming Paris venue and plans to launch in Korea. The French spa is due to open in December 2011, providing visitors to the city of love with the perfect place to unwind after a day's romantic sightseeing. Oh la la...
Attached to a heavenly scented Lush shop, the Parisian spa will be reminiscent of an English country cottage, even featuring countryside sounds and smells (of the floral variety, not the animal variety, you'll be glad to know). And that's not where the spa's uniqueness ends – luxury treatments have been designed to stimulate all the senses, incorporating elements such as dry ice and flash paper. We can't wait to hop on the Eurostar for some innovative indulgence...
Love Lush so much that you can't wait until December? Why not book yourself in to the Kings Road Lush Spa for beauty, Brit-style.