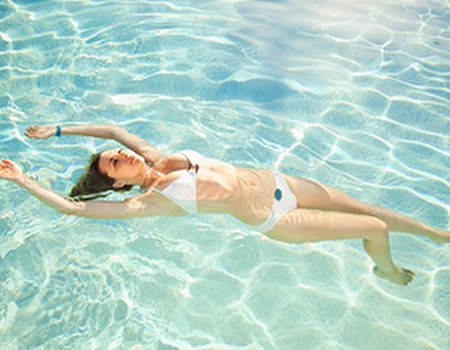 Pampering fit for a princess. We've always wished we could combine our childhood dreams with our adult hankerings for a spa break – so we were over the moon to discover that Walt Disney Parks and Resorts have opened a new spa at the Aulani resort in Hawaii. With 15 treatment rooms and a variety of Hawaiian inspired treatments available, the spa will help to bring out your inner Belle, Aurora or Jasmine – perfect for impressing your prince.
Catering for visitors of all ages, the new Disney spa includes a family suite, where children aged three and over can experience some of the magic of spa rituals for themselves. There's also a special treatment and relaxation area for teenagers – great for those who feel a bit too hip to hang out with Mum and Dad.
Bob Iger, chief executive officer and president of the Walt Disney Company, said: 'Aulani is a stunning resort that offers something unique in the vacation industry.
'It's an incredible family paradise that combines the beauty and culture of Hawaii with a touch of Disney magic and we are confident that guests from around the world will continue to enjoy it for many years to come.'
Feeling nostalgic? All this talk of Disney has got us thinking about our favourite childhood characters and the spa treatments they might enjoy. Here are just a few of the therapies that we think would cause our cartoon heroines to burst into song:
24 carat gold facial
If we've learned one thing from Disney, it's that princesses love luxury. We think an indulgent 24 carat gold facial would be the perfect treatment for Jasmine and Aurora to enjoy in their palaces – and we reckon Aladdin and Prince Phillip would be pretty pleased with the results, too.
Manicure
Not all Disney heroines have an easy life. With all that scrubbing and sweeping, Cinderella's fingernails must be in need of some serious TLC – so we reckon she'd love a moisturising manicure. Cinders should also treat herself to a pedicure - just the thing to freshen up those tiny toes in preparation for those dainty glass slippers.
Body treatments
We were so happy at the end of the Little Mermaid when Ariel was able to go and live on the land with her prince – but we can't help but think she'd be in serious need of some spa treatments. Having been covered in scales for years, we think she'd benefit from a full body treatment – a nice algae wrap might make her feel at home.
Want to indulge your inner princess? Treat yourself to the holiday of a lifetime at Disney's Aulani Resort and Spa.