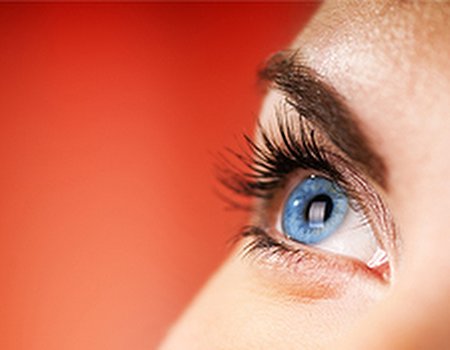 We are so used to browsing our favourite websites, window shopping on our lunch break and watching TV in the evening that we don't even think about the amount of strain we are putting on our eyes. While we are careful to pay attention to our teeth, nails and skin, our poor eyes are often sadly overlooked, making us more prone to developing an eye condition. Healthcare professionals and eye charities are keen to turn this around, and will be taking advantage of National Eye Health Week (13-19 June) to help raise awareness of the importance of caring for our eyes.
Shafiq Rehman, consultant ophthalmologist at Calderdale & Huddersfield NHS Trust and Yorkshire Eye Hospital, says: "There are many ways we can look after our eyes in addition to simply wearing specs and sunglasses but many people don't realise that what we eat can determine how well we see in the future. It's just as crucial to boost intake of fruit and veg and to stop smoking as it is to protect eyes from physical damage."
Here are some of Shafiq Rehman's top tips on how to get in to the spirit of National Eye Health Week and treat your eyes with the tender loving care they deserve:
Make sure you get regular eye tests
Even if you think there hasn't been a change in your eyesight it is still important to get your eyes checked regularly, as your optician may be able to identify and treat an eye condition or other problem that you were not aware of.
Eat plenty of colourful fruit and vegetables
We've all been brought up to make sure we eat plenty of carrots to help us see in the dark, but did you know that broccoli, spinach, sweetcorn, orange and yellow peppers, kiwi fruit and mangoes are also great for your eyes? They contain substances called lutein and zeaxanthin, which can help protect the eyes against certain eye conditions.
Protect your eyes from the sun
Time to channel your favourite celebrities and grab a great big pair of sunnies. UV rays can damage your eyes all year round, particularly in sunny weather. Make sure you choose sunglasses that carry the UV400 mark for maximum safety in the sun.
Quit smoking
It's time to kick that habit. Smoking contributes to macular degeneration, meaning that smokers are three times more likely to develop cataracts than their non-smoking friends.
Take short, frequent breaks from the computer
Sitting in front of a computer all day can cause eye strain. Remember to take short, frequent breaks from looking at your screen and try to focus on objects at varying distances to prevent eye damage.
Don't share make-up or eye drops
It can be tempting to borrow a friend's mascara if you've left yours at home, but sharing eye make-up can help to spread viruses and infections. Always use your own make-up or eye drops to avoid damaging your vision.
Adjust the light
How a room is lit can have a big impact on your eyes. It's best to avoid bright overhead lighting, and make sure that lamps and windows are kept to the side of you, rather than allowing light to shine directly in your face.
We'll be following all this advice to keep our eyes in top condition. You can also check out our great eye, brow and lash deals for ways to pamper your peepers during National Eye Health Week.