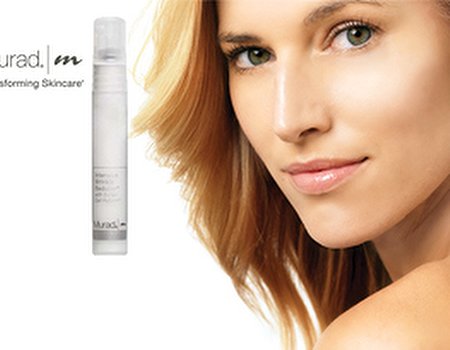 Frustrated by fine lines and riled by wrinkles? Don't worry – once again we're coming to the rescue with our fantastic offer on Murad Intensive Wrinkle Reducer. This smoothing serum will iron out creases and get your skin glowing - all for less than a tenner. A youthful complexion has never been so affordable...
You all loved the Murad Wrinkle Reducer so much the last time that we offered it, that we've brought this brilliant deal back. We're giving you an impressive 80% off the product (that's a saving of £40) – so there's no need to add to your frown lines by fretting about money.
Luckily for all you busy bees, reducing wrinkles doesn't have to be time-consuming. Just apply this serum to your face, neck and chest after cleansing for younger, firmer skin. Independent tests have shown that as well as hydrating and smoothing the skin, the serum reduces the appearance of wrinkles by up to 33% in just 4 weeks – a pretty impressive result.
Radiant, rejuvenated skin for the price of a couple of Starbucks runs? How could this deal get any better? Well, we're also offering you free delivery and £10 off your next online Murad purchase. With all that money saved, you might as well treat yourself to a pampering massage or manicure, too...
Not a fan of the way that time is treating your skin? Stop trying to convert your old DeLorean in to a time machine and check out our wonderful Murad deal.