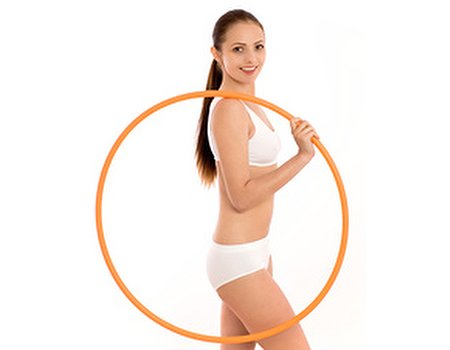 Yes, it's that time of week again. We'll never understand quite how Saturday and Sunday manage to flash by so quickly – but we're not going to let it bother us. While we look forward to the weekend as the perfect time for some rest and relaxation, we also enjoy the challenges that the week holds – from completing work projects to getting stuck in to a bit of exercise. Have a read of the below and who knows - our enthusiasm might just rub off on you...
Good news
Pass the ketchup. Scientists at the University of Portsmouth have found that lycopene, the nutrient which is responsible for the red colour of tomatoes, may help to slow the effect of cancer cells and prevent the disease from spreading. The nutrient, which is found in processed tomatoes as well as fresh ones, prevents the cancer from making connections to the body's blood supply – slowing growth and even killing some of the cells. More work is required before conclusive findings can be published - but it certainly looks as though there's more to the humble tomato than meets the eye...
Top treats for the week ahead
Aromatherapy Massage for Two at Dove Spa – Whether it's a Valentine's treat that you get to enjoy with your lucky loved one or simply a post-payday indulgence, this massage offer at Dove Spas nationwide is too good to miss at just £60 for both of you.
Agent Provocateur Maitresse Gift Set – Boys, boys, boys. The lady in your life does not want another bunch of garage-bought flowers this Valentine's Day, she wants to be pampered. Awaken her senses and spoil her with this perfume set with a saving of 57% - then sit back and enjoy the sweet smell of a successful purchase…
Single Red Rose and Spa Voucher – If searching for a Valentine's Day gift has got you flustered, stop flapping and check out our answer to all your troubles. We've combined our beautiful signature spa gift voucher with an even prettier single red rose to make a great gift. We think it's a match made in heaven…
If you try one new thing this week, make it...
Hula hoop. After a trip to see the circus a couple of weeks ago, we're a little bit obsessed with this fun fitness trend. Beginners may not be able to perform mind-boggling tricks right away (in this case, patience is definitely a virtue) – but invest in the right hoop and you'll soon work your way to a flatter stomach. What's not to love?
Still not 100% sure about this Monday lark? Check out today's rather relevant inspirational quote on Facebook for instant motivation, Wahanda style. Trust us – it's much healthier than yet another coffee...