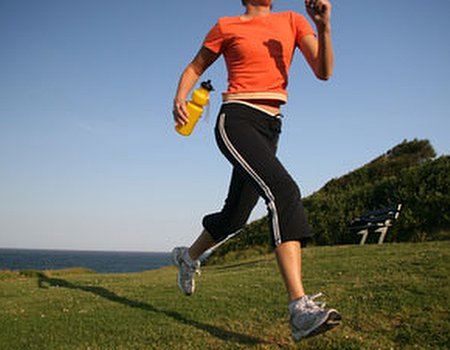 We don't know about you, but we're feeling pretty cheerful at Wahanda HQ. Spring is in the air, we've got lots of exciting projects on the go and lovely techie Marisa has brought us Twinkies from America. Can Mondays get much better than this?
Of course, we know not everyone is as lucky as we are when it comes to having sweet treats to kickstart the week – so in case you need a little something to cheer you up, we've picked out our favourite ideas and offers. Why not get stuck in, try something new and of course make sure to spread a little sunshine...
Good news
Calling all fitness fanatics... Inspirational project The Good Gym has been set up to help motivate runners and benefit the community at the same time – and it seems to be going strong.
Need a project to get you going? Sign up to The Good Gym and you'll find yourself taking part in regular group runs, with pauses along the way to help clear land, tidy up community centres or dig allotments. You may also find yourself paired with an elderly 'coach', whose house you'll run to for a cup of tea and a natter. You'll have a great excuse to pull on those trainers, and they'll benefit from a bit of company. What's not to love? Visit www.goodgym.org to find out more.
Top treats for the week ahead
42% off Benefit eyeshadows – when it comes to adding to our makeup bags, we've got to admit, we're pretty fussy. So when these Benefit beauties arrived in our office, it's no wonder that we squealed! For just £29, the offer includes four fashion-forward shades to help create a wonderfully wearable daytime look. Treat yourself and you'll be ready for spring in no time.
£69 haircut and highlights at RUSH – One of the easiest ways to inject some confidence into your style is to change your haircut – and RUSH are offering you the chance to do just that. With 48% off a haircut and half head of highlights, you can get the fresh new look you've been dreaming of. Sounds perfect to us!
£15 gel manicure at Urban Beauty, London – Say hello to flawless nails with this Two Week Manicure offer from Urban Beauty, London. With an amazing 62% off, you'll be able to get long-lasting colour that'll stay put for a fortnight. The only chips you'll encounter are the kind you get at the seaside...
If you try one new think this week, make it...
A Callus Peel. It may not sound like the most attractive of treatments, but this clever process will soften and remove hard skin to leave your feet looking fabulous for the summer. Now - where did we put those flip-flops?
Need a little extra inspiration to start you off on the right foot? Head on over to Facebook to see our motivational quote. This week's choice is all about sunshine - which we think is more than a little appropriate given today's rays.