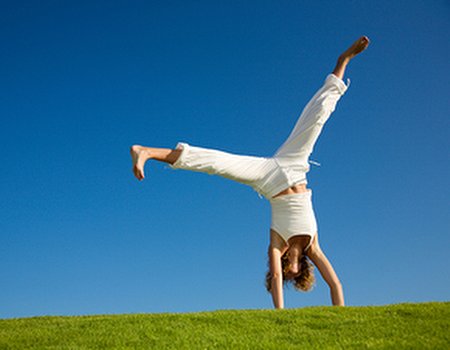 It's a sunny Monday morning (we'd almost forgotten about the existence of the sun) and we think there's plenty to look forward to this week. From a new website that'll keep us occupied whilst we eat our lunch, to some great fitness deals, we can think of lots of things to brighten up the days ahead. Onwards and upwards, fellow Wahandarers!
Good news
Those who like to enjoy the finer things in life whilst also taking care of their body and mind will be more than a little excited by the re-launch of stylish website Mung Beans and Champagne (www.mbac.squarespace.com). Describing itself as 'a luxury and holistic lifestyle and product guide', MBAC, as it's also known, covers everything from the health benefits of raw chocolate to sushi master classes and life coaching. We know what we'll be reading on our lunch break...
Top treats for the week ahead
Elizabeth Arden 5 piece gift set, £23.99 – Created in 1930, Elizabeth Arden's Eight Hour Skin collection is a true beauty classic. Treat yourself to a radiant complexion, or spoil your mum in time for Mother's Day with an impressive 38% off.
£29 course of six Power Plate sessions – Vibrate your way to a toned figure. FitVibrations Kensington and FitVibrations Richmond are offering you the opportunity to enjoy 67% off a course of 6 x 25 minute long Power Plate sessions. 10-15 minutes spent on the Power Plate works your muscles as much as an hour spent at the gym – so we think this one's a bit too good to miss out on!
£149 for four laser lipo sessions – If the fitness regime hasn't been going quite as well as planned, it might be worth making a trip to the Strawberry Laser Clinic in Edinburgh. This great introductory offer will save you 62% off body-sculpting Laser lipo – so that you can get into shape in time for spring.
If you try one new thing this week, make it...
Reflexology. More than just a simple foot massage, reflexology focuses on the foot's pressure points to redistribute tension and restore the body's natural flow of energy. From headaches to insomnia, digestive disorders and stress, reflexology can help to treat a range of different problems – leaving you healthier, happier, and ready to make the most of life. So go on, put your best foot forward...
For more inspiration, why not check out our Motivation Monday quote over on Facebook – it's a great one to bear in mind for the week ahead.