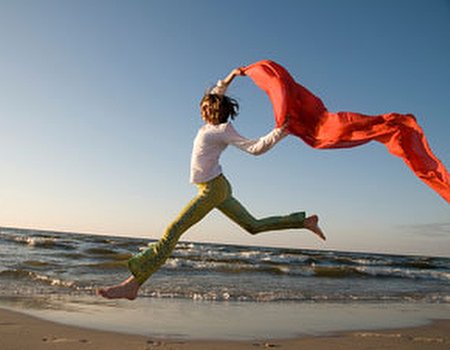 It might not yet be quite warm enough to head to the park for a picnic, but there's no denying that spring is definitely in the air. From going on a brisk walk to cycling into work in the mornings, we're enjoying the opportunity to do a bit more exercise outdoors. We're also trying to get ourselves ready for that spring wardrobe - so why not join us this week in our mission to well and truly shake off winter. After all, feeling chilly is so last season...
Good news
Last night, several members of the Wahanda team headed to the Park Lane Hilton to attend the prestigious Professional Beauty Awards 2012. Not only was it a great excuse to put on our glad rags and have a bit of a boogie, but it was also a brilliant chance to support some of our favourite venues. Amongst those who took to the stage to receive their awards were the team at Pure Spa, Abderdeen, who scooped the prize for Day Spa of the Year, and winner of Beauty Salon of the Year, the Potting Shed, Batley. Congratulations to all of the winners – keep your eyes on our Wordpress blog for full details, coming soon.
Top treats for the week ahead
£28 Wrinkle Killer Serum – Who needs needles? A natural alternative to Botox, this efficient serum can help to reduce deep lines and crow's feet by up to 52%. And with an incredible saving of 76%, you won't get any frown lines from worrying about your bank balance, either.
50% off Celestial Bathroom Bliss set – We road-tested this 6 piece gift set last week (the things we do for you, eh?) and were pretty darn impressed. Incorporating relaxing aromatherapy oils and housed in a handy washbag, it's ideal for taking with you on your travels.
£19 pedicure and foot massage, London – This week, we're offering weary Londoners the chance to take the weight off their feet, with 60% off a one hour pedicure and foot massage at Perfect Feet Spa. Go on, indulge yourself – you could even use the money you've saved to start a summer shoe fund.
If you try one new thing this week, make it:
Cycling to work. Thinking about doing your bit for the environment by cycling to work? What if we told you it could do wonders for your fitness, too? Not only will jumping on a bike instead of the bus save you from a commute spent trapped in someone else's armpit – it'll also help you to tone your muscles, lose some weight and improve your general fitness. Last one to the Boris bikes is a loser...
Inspired by the sunny weather to rediscover your get up and go? Don't forget to check out our motivational quote over on the Wahanda Facebook page. Copy it onto a bit of paper, tape it to your computer screen and you'll be all set for the week ahead – come rain or shine.