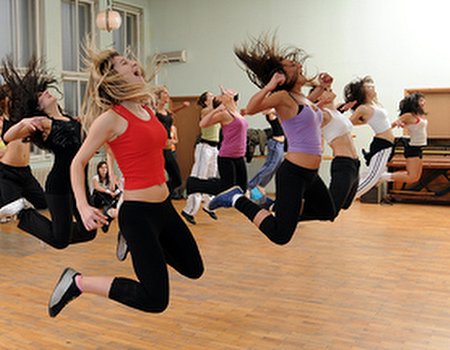 Got that Monday morning feeling? We're not surprised. When it's cold, it's early and the world and his wife seem to want to get in the same Tube carriage as you, it can be hard to stay upbeat.
At Wahanda, however, we like to look on the bright side – which is why we're bringing you the second post in our Motivation Monday series, designed to help you turn that frown upside down. There'll be no Winter blues on our watch, thank you very much...
Good news
Dinnertime just got a lot more colourful. According to a recent study by German and Swiss scientists, eating off a red plate could help us to achieve our New Year weight loss goals. The researchers say that serving your dinner on a red dish can help to cut consumption by as much as 40% - a result that is possibly due to the brain's processing of red as a warning colour. Going on the wagon? Drinking from a red cup reportedly has the same effect – great news for those cutting back on the booze this January.
Top treats for the week ahead
Zumba classes – Get into shape, have fun and save some pennies while you're at it. Popular with Shakira, Madonna and Victoria Beckham, Zumba has taken the fitness world by storm - and it's easy to see why. With catchy rhythms and energetic moves, these exercise classes at Simply Dancing Partners Studios will be sure to put a big smile on your face – and we don't think 73% off can hurt, either. Hurry though, you'll have to be quick, as this great offer ends soon...
Vitamin C peel – Freshen up with an Agera Vitamin C Peel at DestinationSkin. A gentle treatment that works wonders on fine lines, acne and pigmentation, this peel will leave you feeling ready to face the world in no time at all. Thanks to the great saving, you could even opt for three sessions – ensuring radiance that will last well into February.
Spa day at Amida Farnham – We chose the brand new Amida Spa Farnham at David Lloyd to be our first ever 'Spa of the Week' – and with good reason. Amida's largest spa to date, it offers a wide range of pampering treatments and tip top facilities – just the thing for an indulgent spa day. Why not go along and try it out for yourself?
If you try one new thing this week, make it...
A deep conditioning hair treatment. All that styling is sure to have taken it out of your tresses over the festive period – so why not show them some TLC with a nourishing conditioning treatment? This weekend, we popped over to Hectik for a heated hair mask – exactly what we needed to give our tired barnets a boost. Not got the time to pop to the salon? Keep some DIY treatments such as VO5's hot oil capsules in the cupboard and your locks will never look lacklustre again...
Determined to make the most out of this week? Have a read of hypnotherapist Claire Benson's motivation tips – and of course, don't forget to check Facebook for our weekly Motivation Monday quote.