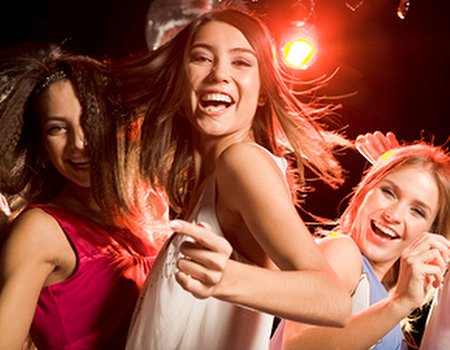 Happy Monday everyone! It's full steam ahead here at Wahanda HQ – and we're really looking forward to this week. Not only is tomorrow Valentine's Day, but it's also our 4th birthday - which we think is the perfect excuse for some cake and balloons. Add to that some fabulous offers and some exciting new therapist articles, and it's no wonder we can't wait to get stuck in...
Ready to make the most of this week? Why not join us in celebrating all that's wonderful in the world of health and beauty right now:
Good news
Where's the rub? Back in December we wrote about massage as a cure for a variety of illnesses – and now scientists have found that it can mimic the action of painkillers, too. A study published in the Science Translational Medicine journal indicates that massage is beneficial in reducing inflammation and encouraging cell renewal, making it ideal for treating post-exercise muscle damage. We don't know about you, but we think that's a great reason to book in for a relaxing massage after your trip to the gym...
Top treats for the week ahead
£15 blow dry, London – London Fashion Week begins this Friday – and what better way to prepare than with a shine-boosting blow dry? Head on over to Hands Hair Salon Soho and you'll save up to 76% off on glossy tresses – meaning that you might just be able to splash out on those new shoes, after all.
41% off Lancôme moisturiser – If you're struggling with chapped winter skin, Lancôme's Aqua Fusion moisturiser could be just the tonic you need. Snap up one of these pots for just £23 and that pesky dryness will be a thing of the past...
£18 massage or facial, Birmingham – Can't believe it's February already? Time certainly seems to fly when you're enjoying yourself. Why not celebrate all your hard work so far by treating yourself to a choice of an indulgent hot stone massage or nourishing facial, just £18 at Beauty Sophia's Way. Bliss...
If you try one new thing this week, make it...
Bikram yoga. Baby, it's cold outside – and we're getting a bit fed up with it. If, like us, you're cheesed off with the chill, why not try adding something a bit toastier to your fitness routine? A Bikram yoga class is a great way to tone up, loosen those limbs and purge the body of unwanted toxins. Well, what are you waiting for?
Looking for a bit more inspiration to get you going? As usual, we've got a motivational quote over on Facebook to help kickstart your Monday – head over to the Wahanda page to find out whose wise words we'll be keeping in mind this week.