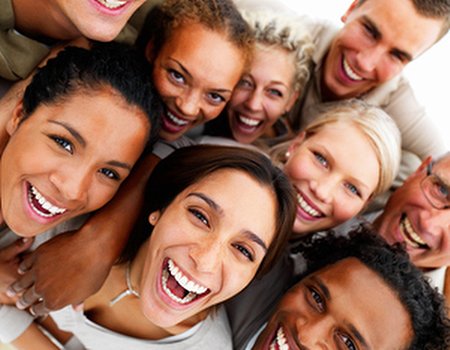 Mondays can be difficult to take at the best of times – not to mention when it's the first five day working week after the Christmas and New Year Bank Holidays. Feeling fed up? We're afraid that we can't go to that meeting for you or arrange a taxi to pick you up after work – but we have got a few ideas to help put a smile on your face. After all, a little positivity can go a long way...
Good news
If wretched wrinkles have got you feeling down in the dumps, the latest skincare launch from YSL will be sure to cheer you up. Hailed as a bit of a miracle range, the Forever Youth Liberator helps to trick skin into staying youthful for longer. The secret? Natural plant sugars which mimic important sugars found in the body. If only the sugar found in chocolate buttons could do the same...
Top treats for the week ahead
Slimming shorts – Losing those extra Christmas pounds isn't always easy (especially when Easter chocolate is already on sale). Luckily, we can offer a helping hand in the form of our great slimming shorts spotlight offer. Wear whilst you exercise to help sweat away any excess water and make that New Year's resolution much more achievable. Hoorah!
£18 massage – If getting back into the swing of work after the Christmas break has got you feeling frazzled, it could be time to treat yourself to a relaxing massage. This great deal from Twenty8 Hair and Beauty will save you 60% - good news if your budget is a bit tight pre payday.
Weekend spa break – We can't think of a better way to put a smile on a loved one's face than by whisking them away on a surprise spa break. Why not try one of our great one night spa breaks at QHotels? It'll definitely make up for having to work a five day week...
If you try one new thing this week, make it...
Meditation. The beauty of meditation is that you can practise it anytime, anywhere – and you don't need any fancy equipment. Find a quiet place, put on some calming music or light some candles and try simply focussing on your breath. Once you've mastered the art of being still, try progressing to some more complicated meditation and breathing exercises – trust us, you'll soon feel the stress slip away.
Ready to tackle this week head on? Don't forget to check Facebook for our Motivation Monday quote. Take that, January blues!