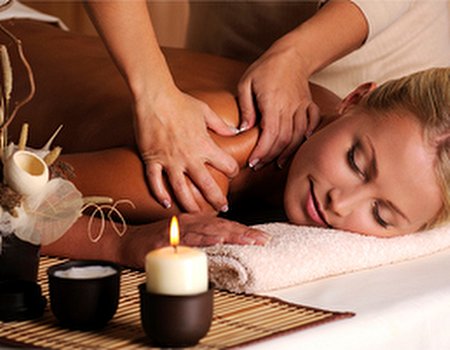 At Wahanda, we like to do things properly. When we're at work, we work really hard – and when we relax, we really do relax. We were naturally pretty impressed to hear that Mint Hotel Tower of London are now offering guests an in-room spa treatment service – so that you can indulge in tempting treatments without even bothering to get up off the bed. Pampering doesn't get much more perfect than that...
The new service is being provided by mobile spa specialist London Serenity, who are extremely experienced at bringing beauty and wellbeing to busy city dwellers. They offer a wide range of massages, pedicures and manicures, in addition to reflexology, aromatherapy and hair styling. Stress won't stand a chance with these guys around...
Paola Dalla Fina, Company Director of London Serenity, says 'We are very pleased to be working with Mint Hotel Tower of London. Guests appreciate having instant access to our dedicated services and mobile masseurs, beauticians, hairdressers, make-up artists and personal trainers.'
Patrick O'Connell, General Manager at Mint Hotel Tower of London, is also excited about the new collaboration. He says 'We always go the extra step to deliver what our guests want. These new services will leave guests feeling even more refreshed and invigorated after a stay or meeting at the hotel.'
Not checking into a hotel any time soon, but still want your pampering to come to you? London Serenity can bring all the luxury of the spa to your home – just what you need after a hard day at work.