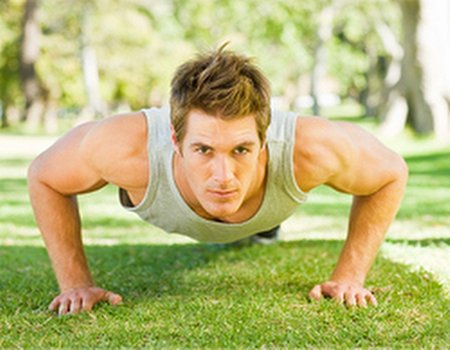 This week it's Men's Health Week, and gadget-loving guys will be happy to know that the focus is on how to use the internet and technology to improve your health. There's lots of information available on the internet that relates to health and fitness, so there really is no excuse not to stay up to date on the latest news in wellbeing. Keyboards at the ready, boys...
Satisfy your curiosity
These days, thanks to the internet, it's possible to find information on even the most obscure treatments and sports online. Whether you are curious about cryotherapy or baffled by boxercise, we've got a description to help. Do your homework and you'll sound like an expert when you turn up at the gym...
Interact
One of the great things about the web is that it allows us to pool resources and share our knowledge. Register as part of the Wahanda community and you can pick the brains of fellow users on all sorts of topics, from the best place to take up martial arts to the best foods for building muscle. You can also rate responses to questions according to how helpful they have been, giving them a thumbs up or a thumbs down and helping other users to find what they need faster.
Pick up your phone
These days a phone is useful for so much more than just making calls. All it takes is a few apps and suddenly your phone is your very own personal trainer, workout buddy or nutritionist – with the added bonus that you can take it everywhere. And it's a lot cheaper than hiring somebody to do the job, so you can save some pennies for buying all the latest gadgets.
Tweet
If you're anything like us then you're a little bit addicted to Twitter. Follow us for regular health and fitness updates and don't forget to say hi!
Feeling inspired? Check out our fabulous fitness deals or if you're trying to get your old man feeling fit and healthy, take a look at our Father's Day page for gift ideas.