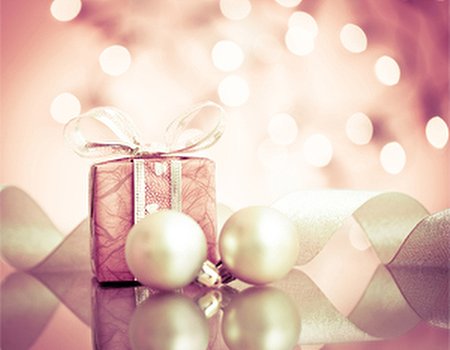 Don't worry boys - we know you're probably starting to panic a bit. With Christmas fast approaching and lots of presents to buy, it can be hard to know where to begin – especially if the women in your life are pretty high-maintenance. Luckily, we're here to help – so whether you've got a picky partner, a meticulous mum or a daughter who's a bit of a diva, you're bound to impress them this year. Relieved? We thought you might be...
Forget hitting the high street – if you want to sort your Christmas shopping without any stress, Wahanda's the place to be. We won't pour you a nice cold beer or chat to you about the latest match – but we will make sure you don't end up in the doghouse this Yuletide. You're welcome...
Perfect products
If you're looking for fantastic stocking fillers that won't break the bank, our marvellous MobDeals are just the thing. In addition to our great deals on spa and beauty treatments, we've got some fantastic product offers running – from glamorous nail wraps to luxury skincare. Treat your mum, sister or girlfriend to some of these gorgeous gifts and you'll gain enough brownie points to last you for months...
Indulgent spa break
For a surprise that will make this Christmas truly magical, why not treat your loved one to a special spa day or spa break. We've got lots of deals and offers available nationwide – so that you can give them an experience they will never forget.
The Wahanda gift finder
We know you're busy – so we've taken the hard work out of Christmas shopping for you. Instead of searching through lots of deals to find the right ones, why not give our clever new gift finder a go? All you have to do is select the 'gifts for her' option and then choose your recipient's personality type. From beauty queens to health nuts, we've got everyone covered – so you can spend more time checking out this season's computer games.
Ready to get all your Christmas shopping done and dusted? Visit our Christmas page to find great gifts for friends and family. Trust us - it'll be worth it when you see their faces light up...