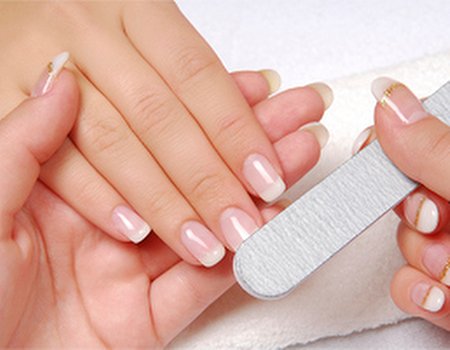 Remember how Mary Poppins managed to fit the contents of an entire room into her handbag? Jackie Naylor, owner of beauty business Beauty On Wheels, has accomplished a similar feat. Jackie offers clients a private treatment room complete with a massage bed, hot and cold running water, heating and lighting – all inside a Volkswagen van. Makes us want to pimp our rides too...
Jackie decided to upsize her beauty business when squeezing all her equipment into her VW Golf became a bit of a trial. She decided to turn Volkswagen's largest van, the Crafter, into a luxury mobile beauty parlour – a decision that will delight her Lancashire customers.
The new mobile treatment room means that clients can indulge in a range of different relaxing treatments without having to bother with the stress of travelling. Massages and manicures on your doorstep? We think even Mary Poppins would agree that that's supercalifragilisticexpialidocious...
Jackie says: 'Making the move to a commercial vehicle was a big step but as my business is growing and I'm offering a wider range of treatments, a Crafter was the perfect solution.
'Customers can now enjoy all the benefits and privacy of visiting a salon while only going a few steps from their home.'
Do you think it's about time pampering came to you? At Wahanda we've got lots of mobile spas ready to bring beauty to your doorstep (spoonful of sugar optional).