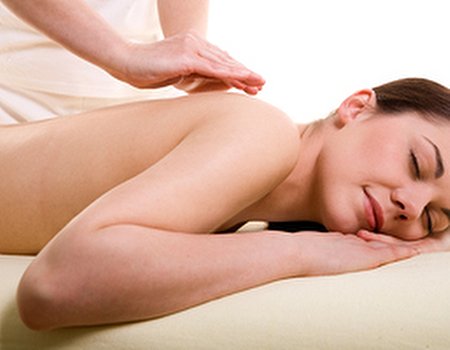 For most of us, a massage is a great opportunity to relax, unwind and enjoy a bit of pampering. However, a new study has shown that the soothing touch of a massage therapist could represent more than just a treat...
Effectiveness of Massage Therapy, a report compiled by researchers in Australia, suggests that therapeutic massage should be used to help treat a variety of medical conditions. A review of 740 different research papers, the report highlights the beneficial effects of massage – concluding that GPs and nurses should try to include this therapy in treatment programmes where relevant. Sounds pretty good to us...
The forms of massage covered by the report include acupressure, Bowen therapy, lymphatic drainage, myofascial release, reflexology, shiatsu, Swedish massage and sports massage. According to researchers, these practices can help to treat a variety of different conditions, from anxiety and nausea to back pain, stress and chronic disease. Who'd have thought that massage could be so powerful?
Tricia Hughes, Chief Executive of the Australian Association of Massage Therapy, says: 'Among key findings of the report was that there is a growing body of research supporting massage therapy as being an evidence-based therapeutic modality.
'We certainly hope that this report leads the way for future research in the field of massage therapy.
'This groundwork provides remedial massage therapists, complementary and alternative medicine practitioners and the broader allied health community with a basis to pursue evidence-based practice.' Hear, hear...
We don't know about you, but we think it's great that people are starting to recognise the benefits of this age-old practice. Not sure which form of massage is best suited to you? Visit our massage hub to browse deals and offers on aromatherapy massage, hot stone therapy and much, much more.