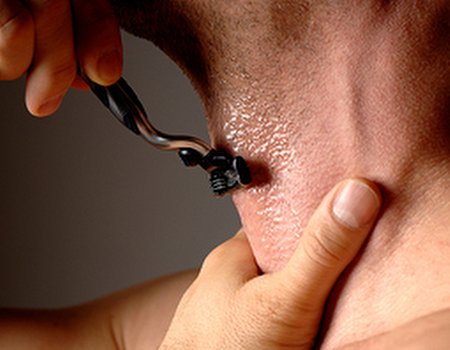 Guys, are you groomed enough for your girls? According to a recent survey by Wilkinson's Sword, 7 in 10 women are on a mission to makeover their man. With many inspired by Liz Hurley's transformation of hubby-to-be Shane Warne, it looks like boys don't have much of a choice: these ladies know exactly what they want...
The survey, which was commissioned as part of the Movember campaign to raise awareness of men's health issues, found that many women begin giving their man a makeover only weeks after meeting. The clean shaven look is seen as hot, whilst beards, moustaches and straggly eyebrows are decidedly not. Also on the cards for the unsuspecting male are a new wardrobe, new aftershave and even a daily cleansing and moisturising routine. Boys, it looks like it's time to up your game...
Of course, if you're rather attached to your moustache, there is one way of saving it – for November, at least. The Movember campaign encourages men to register at www.movember.com and 'gro a mo' to raise funds and awareness for men's health problems. Go on, it's for charity – she can hardly say no...
Jason Shankey, grooming expert for Wilkinson Sword, says: 'Getting involved in Movember is the perfect way for men to claim back their masculinity and grow a manly moustache. I'm sure women can forgive a month of facial hair on their partner for such a good cause as men's health. And when December rolls around they can celebrate by shaving it all off to reveal the super smooth, clean shaven look they prefer.'
If you're going to do clean shaven for the festive season, you might as well make it sexy – no one loves a stubble rash. Jason adds: 'Don't forget pre and post shave preps to ensure your skin stays smooth and hydrated.' We reckon that's pretty good advice...
Whether you intend to grow a marvellous moustache for Movember, or to keep the love of your life happy with a clean shaven look, we've got a deal to suit you. Check out our dedicated male spa and grooming page for some top treats to add to your Christmas wishlist.