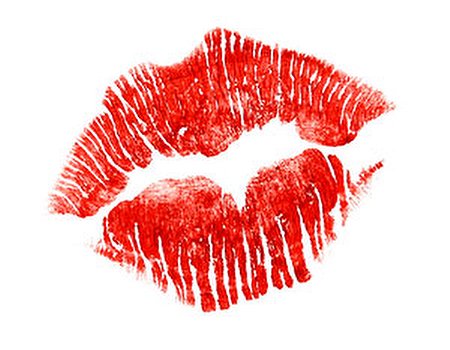 You may have seen us raving about nail wraps recently – and now the trend for transfers has been taken one step further. Looking for loud and proud lips? Treat your pout to a makeover with temporary lip tattoos from Violent Lips (www.violentlips.com). Wallflowers be warned – these transfers are not for the fashion shy...
Available in designs such as the Pink Leopard, the Coral Polka and the Union Jack, Violent Lips temporary tattoos are a far cry from your usual lippy. We reckon they're best kept for partying – turn up to the office in these and you'll never hear the end of it.
Want to get luscious lips, but think art is best kept limited to your nails? Don't worry, we're not sure we're ready for the Purple Cheetah yet either. Why not try one of these lovely lip treatments instead?
Semi permanent make up
Lipstick and lip liner can make you look chic and perfectly groomed, but there's no denying that applying them is a bit of a faff. Sick of having to spend time doing your make up in the morning, only to have to re-apply it the second you've sipped your coffee? Semi permanent and permanent make up uses micro pigmentation to give the effect of wearing lipstick, but with none of the hassle. Sounds pretty perfect to us...
Fillers
With age, your lips can become less firm – resulting in a thinner, shrivelled appearance. Dermal fillers can be used to plump up the lips, giving you the seductive smile you've been dreaming of. Be careful not to overdo it though – no one wants a trout pout.
Lip piercing
Add some metal to your mouth and show the world your rebellious side. Piercing has been practised by cultures all over the world for hundreds of years – so you won't be alone in your zeal for steel. Just make sure to stay away from strong magnets...
If you've been inspired by the patterns of the Violent Lips transfers but would rather have funky fingertips than loudmouth lips, why not check out our deals on nail art. It's pretty, it's colourful and it's much more affordable than a Monet. What's not to like?