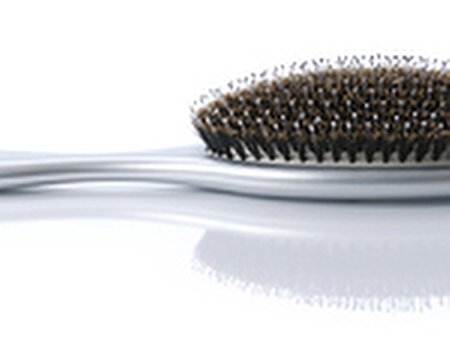 For once, it's not the female X-Factor judges and their impressive wardrobes that have got everyone talking. Stealing the spotlight this week is Louis Walsh – who has recently undergone a £30,000 hair transplant to replace his receding roots. Well, he had to do something to keep up with Kelly and Tulisa's magnificent manes...
Louis, along with other high-profile celebrities such as Wayne Rooney, has helped to demonstrate that there is hope for the hairless. As well as publically confirming the procedure himself, he has allowed his doctor to speak out, too.
Dr Maurice Collins, founder and Medical Director of Dublin's Hair Restoration Blackrock, reckons Louis is flying the flag for many others who may be considering this form of cosmetic surgery.
Dr Collins says, 'Louis Walsh has decided to let it be known to the public that he has had a hair restoration procedure, carried out here at Hair Restoration Blackrock. Like James Nesbitt he has spoken about his hair surgery to try and encourage other men who have hair loss issues to seek proper advice regarding their concerns.'
Louis' willingness to make his decision public has sparked plenty of online debate, with some feeling that he should attempt to grow old gracefully and others applauding his openness. According to Dr Collins, hair restoration is more than just an act of vanity:
'The general public frequently interpret hair transplantation as a cosmetic 'vanity' procedure. Nothing can be further from the truth as it brings about an improvement in self-esteem and self confidence, and also an inner contentment.'
We don't know about you, but we think Louis is looking rather dashing...
Considering your options when it comes to thinning tresses? For more information on the procedure that Louis underwent, visit the Hair Restoration Blackrock website (www.hrbr.co.uk). Alternatively why not have a browse of our hair transplant and non-surgical hair loss treatment pages to find a clinic near you.