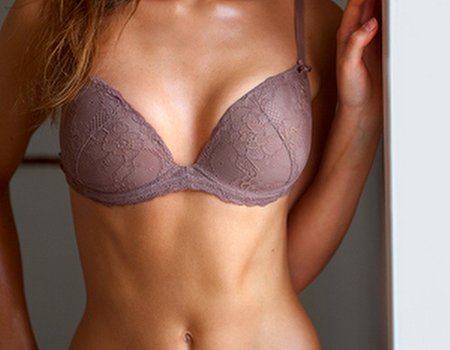 Many women who have undergone a mastectomy find themselves suffering from low self esteem. Now, Liberate Cosmetic Surgery, a network of accredited cosmetic surgeons, has introduced an effective new breast reconstruction technique – offering women the chance to regain their confidence.
Many post-mastectomy breast reconstruction procedures use the patient's existing body tissue – but the new technique, known as the TUG Flap, works in a different manner. Taking tissue from the inner thigh, rather than from the back, stomach or buttocks (which all scar easily), the process allows for easy moulding - giving a natural looking result. The reconstruction also has the advantage of lasting for a lifetime - meaning that you won't have to undergo the stress of surgery again.
Liberate cosmetic surgeon Anita Hazari, an expert in the TUG Flap procedure explains. 'The TUG Flap uses tissue from the upper thigh, just under the groin crease to reconstruct a naturally shaped breast. Patients get an 'inner thigh lift' and the skin and fat with the gracilis muscle is detached from its blood supply in the thigh and re-attached to blood vessels in the chest. The operation was only described five years ago in world medical literature and is a relatively new technique. It takes four hours to perform and has a success rate of 99 per cent.'
Although the idea of a two-in-one thigh lift and breast enlargement may appeal to some, Liberate are keen to emphasize that the operation is only for those who have undergone a mastectomy. Liberate plastic surgeon, Mr Venkat Ramakrishnan, says: 'Don't be tempted into thinking this is the perfect cosmetic surgery operation to create slimmer thighs and larger breasts for normal women. The operation takes 4-6 hours, requires a week's stay in hospital and is costly when compared to a traditional breast implant procedure, but for women who have had a mastectomy this procedure is life changing and restores confidence and dignity.'
One of the first patients to undergo the procedure, Victoria Bouck-Standen, who had opted for a double mastectomy following the discovery of a lump, says of her new breasts: 'If I put on weight they put on weight and if I lose weight they lose weight! They are nice and soft and natural feeling. I was not in any pain and ten days after the surgery my breasts were completely comfortable'.
If you'd like some more information on the TUG Flap procedure, visit www.liberatecosmeticsurgery.com, or have a look at our dedicated TUG Flap page.