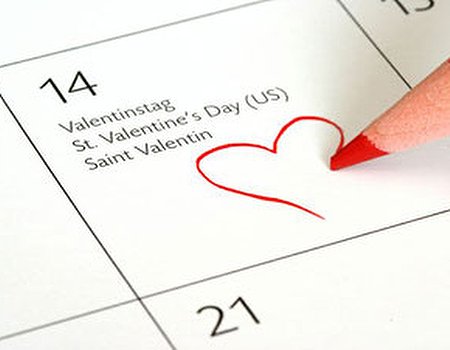 Hate feeling like a sardine in the mornings? So do we. Unfortunately, short of an impromptu spot of crowd-surfing (not recommended), it can be hard to think of ways to liven up the commute.
Luckily for all involved, next week we won't have to put our thinking caps on – the lovely people at Dove have done that for us, and they've come up with a brilliant idea. We don't know about you, but we'll certainly be getting involved...
Determined to spread the love in time for Valentine's Day, Dove will be putting smiles on commuters' faces at Victoria Station - where they will be displaying a large screen from Monday 13th February. In keeping with the brand's focus on real beauty, the screen will display questions such as 'Who is the most beautiful woman in your life? Why?' and 'What makes your best friend special?'. Visitors to the station will be encouraged to text or tweet their responses, which will in turn be displayed on the big screen for all to see. Aw.
As if public affirmations of love weren't uplifting enough, passers-by on Valentine's Day itself will be given white tulips to celebrate the occasion. Simple, chic, and much more innovative than a boring red rose – we like your style, Dove!
Marketing Manager at Dove, Ali Fisher, says: 'At Dove we believe in making everyone feel beautiful in their own skin, and we know a compliment can go a long way to achieving this. We hope the interactive nature of this campaign will give passengers waiting for their train an opportunity to engage with something positive, and spread a little happiness during their journey. I look forward to seeing people's thoughts displayed and shared with Victoria's crowds'.
Impressed with Dove's approach to love? Why not show someone special how you feel this Valentine's Day with a 2 for 1 aromatherapy massage at one of Dove's 18 nationwide venues. Beats a rose or a box of chocolates any day...