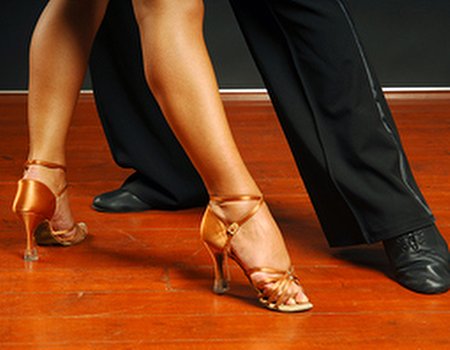 Put on those dancing shoes and give us a twirl. Strictly Come Dancing fans everywhere are excitedly anticipating Saturday's glitzy final, which will take place in Blackpool Tower's famous ballroom. But the question on everyone's minds is...what will we do with our evenings once the show is over?
If you dream of gliding across the floor like finalists Harry Judd, Chelsee Healey and Jason Donovan, then you may feel a little bereft once this series of Strictly departs from our screens. But don't despair – we've discovered a great way to make sure that 2012 is the year you swap the remote for the rumba and the popcorn for the Paso Doble. You'll be tripping the light fantastic in no time...
Good news for those who fancy being fleet of foot - London-based studio Simply Dancing Partners is now offering a course designed to make learning to dance quick, easy and a whole lot of fun. Over a fifteen week period, you'll learn to master the jive, salsa, cha cha and the rumba – perfect for turning up the heat on the dance floor. You'll also be taught the waltz and the foxtrot, so that you can hold your own in any ballroom. Well, you never know when you might need to bust some serious moves...
Got two left feet? Simply Dancing Partners aims to make learning to dance as easy as possible, so as well as keeping the steps simple, the studio has a team of professionals on hand to lead students. Arrive with your own partner, or let one of these nimble experts put you through your paces. We know which we'd prefer!
There's no need to feel daunted – the team at Simply Dancing Partners believes that 'if you can walk, you can dance'. So if you fancy making a New Year's resolution you'll actually keep this year, why not visit www.simplydancingpartners.co.uk and request more information?
Alternatively, you could take advantage of the studio's fantastic offer of 3 Zumba classes for just £15. A great way to get into shape, Zumba is fun and fast-paced – so grab some friends and start shimmying those hips to stay fit this New Year.