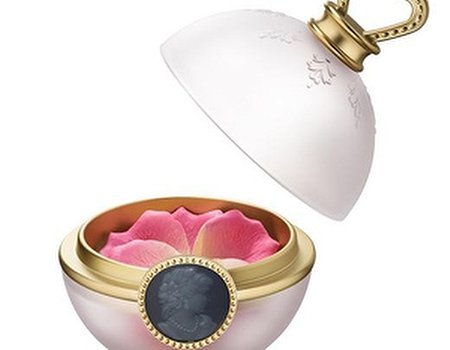 French macaroon house Ladurée already has a strong following, thanks to its tasty treats – and now the brand is set to launch its own luxury makeup line. We were so excited to catch a glimpse of it that we nearly choked on our petit fours...
Named 'Les Merveilleuses de Ladurée', the collection of beauty goodies has been developed in conjunction with Japanese cosmetics brand Albion. Set to launch in Japan this month, the products will be rolled out across Europe later in the year – and we predict a sell out.
Full of the femininity which both the French and Japanese do so well, the range includes a variety of blushers, concealers and powder puffs – none of which would look out of place in a boudoir. Fans can expect plenty of pink, a scattering of cameos and designs drawing inspiration from beautiful Fabergé eggs. Our favourite has to be the Face Color Rose Ladurée – a stunning blusher pressed into the shape of petals. It almost looks too good to use...
Excited about getting your mitts on these French fancies? We know we are! Why not indulge in a makeup class to perfect your technique in time for their arrival. Oh la la...