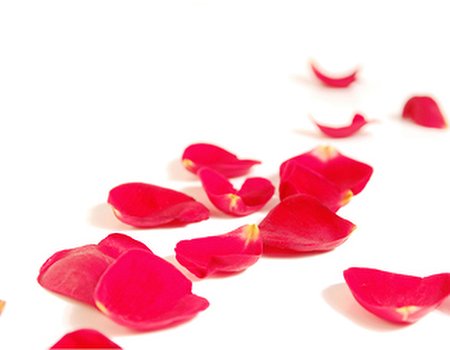 We've all got bathroom shelves and dressing tables crammed with various beauty products, but how often do we actually check the labels to see what's in them? The trouble is, even if we did take the time to scan the label we'd soon find it might as well be written in ancient Greek for all that we understood it.
At Wahanda we like to keep things nice and simple. We don't want you to be confused by creams or stumped by serums, so we've compiled a list of some of the latest ingredients to hit the anti-ageing market. It's nice and easy to follow, meaning that you won't give yourself any worry lines trying to work it all out! Read on and you'll be an anti-ageing expert in no time at all.
Sunflower Shoot Active – One of the prettier sounding ingredients on the market, this organic extract is taken from young sunflower shoots. It stimulates the skins cells to produce energy that delays the ageing process – now that's what we call petal power.
Alpine Rose Active – Another organic floral ingredient, extract of alpine rose can help to protect proteins in the skin from an irreversible oxidative process called carbonylation. Carbonylation occurs during ageing and causes cells to degenerate – meaning that you lose that youthful glow. Alpine Rose Active acts as a bodyguard for the body's protein, helping skin to stay healthier for longer.
UXI-240 – It starts to sound a bit more scientific and scary now, doesn't it? Panic not. Like our aforementioned floral friends, UXI-240 is an ingredient derived from plant products. It is rich in tannins which help to firm and smoothen the skin. It also has antioxidant capabilities and acts on MMP3, one of the key enzymes responsible for skin ageing.
Tego Pep 4-17 – This clever ingredient works on the dermis layer of your skin. It increases collagen production, as well as boosting levels of hyaluronan (which helps to repair damaged tissue) and fibronectin (which aids cell growth).
Dermokine – Made using genetically modified barley seed, Dermokine helps the skin to heal whilst preventing the formation of wrinkles and fine lines. It does this by activating different substances that help to stimulate cell growth – leaving your skin looking and feeling rejuvenated.
Pro-Coll-One – This ingredient has been designed specifically to help with collagen synthesis. Collagen is important for keeping your skin strong and giving it elasticity, but the body's natural ability to produce collagen reduces with age. Pro-Coll-One can keep you nicely topped up so that your skin stays supple for longer.
Matrixyl®synthe-6 – This one's a bit of a mouthful! Developed in France, Matrixyl®synthe-6 targets individual fibres to keep the skin soft and smooth. It stimulates the synthesis of six different substances that are important for growth and rejuvenation – we think it's definitely worth a try (even though we can't pronounce it)…
Xilogel – The power of this ingredient lies in its ability to retain water. The structure of Xilogel helps to lock water in to the skin, keeping it hydrated – which we all know is a good thing.
IBRPhyto(flu)ene – Although IBRPhyto(flu)ene is derived from tomatoes it actually has a whitening effect on the complexion. Helping to protect the skin from UV rays, in addition to inhibiting melanin synthesis, the ingredient lightens the skin when incorporated in creams. Who'd have thought it?
There are plenty of treatments out there that can help you beat the clock. Why not have a look at skin rejuvenation, skin tightening and skin whitening? Or if you fancy something more relaxing that can also help to turn back time we've got lots of deals and offers on facials to get you glowing.