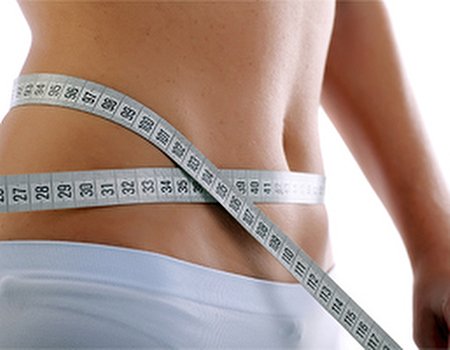 He's reformed school dinners, rescued battery hens and now celebrity chef Jamie Oliver is turning his attention to the problem of obesity. Calling for people to sign a petition asking for obesity to be made a human rights issue, Jamie has urged countries not to ignore their traditional national dishes in favour of pre-packaged convenience foods. Looks like the days of microwave meals could be numbered...
Government chief scientist Sir David King has also placed emphasis on the urgency of addressing the problem. According to King, by 2050, 60% of men and 50% of women could be clinically obese – a pretty shocking statistic. However, whilst these figures are rather alarming, they don't have to be inevitable. Worried about your weight? Here's what you can do to make sure you stay in Jamie Oliver's good books...
Eat well
According to Jamie Oliver, many of the health issues experienced by people living in Western countries are caused by an unhealthy diet. The TV chef says, 'Our biggest problems are a direct result of what the experts call 'bad feeding' – which basically means eating a load of rubbish, highly processed food that's jammed full of salt, fats, sugars, additives, and cheap processed meats.'
Think that Jamie would be unimpressed with your diet? Don't worry, we won't dob you in – but we have got a few tips to help you overhaul your eating habits. Just follow these and you'll start to feel the benefits in no time...
Steer clear of ready meals – Although ready meals may be your best friends when it comes to convenience, when it comes to your health they're often enemies in disguise. Try to eat fresh foods where possible, in order to maximise your intake of vitamins and minerals. Not got time to try out all the tasty recipes on our food blog? If you absolutely have to turn to the microwave, make sure you opt for a healthier ready meal option such as those from No Added Salt.
Make sure you eat regularly – skipping meals due to stress or as a method of crash dieting may not seem harmful, but in reality this bad habit could even make you put weight on. Eating regularly prevents your metabolism from slowing down, as well as making you less likely to reach for the chocolate.
Find it difficult to fit a healthy lunch into your schedule? At Wahanda, we realise how important it is to take a proper lunch break. No more doughnuts at your desk, please...
Why not try detoxing to help kick start a healthy eating routine? If you need a little extra push to set you on the right track, a cleansing food and drink programme could be just the thing. We're a fan of companies such as NOSH and Raw Fairies, who will deliver your detox plan to your doorstep for a hassle-free health boost.
Exercise
It's not just what we eat that affects our weight – it's also important to get plenty of exercise. Not only does regular physical activity keep your body in good working order, but it will also help you to gain that trim, toned physique you've been dreaming of. Pass the dumbbells...
We all have bad memories of P.E lessons at school (hockey in the rain, anyone?) - luckily, there are so many different forms of exercise out there that there's something for everyone. Why not try something new like Zumba, Bodystep, pole dancing or spinning? You never know, you may find you love it!
Inspired to start taking more care of your body? Have a browse through the archives of our food blog for tips on how to eat your way to good health, or look through our comprehensive list of treatments to find an activity that suits your lifestyle.