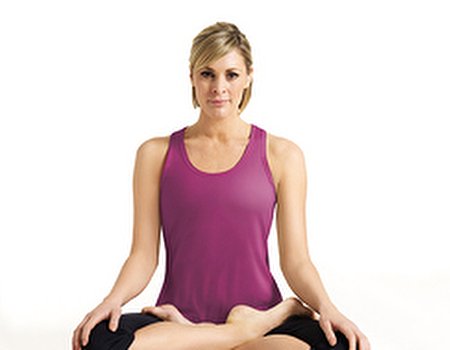 Love exercising but loathe exercise wear? If your usual sports kit fails to float your fashion boat, you'll be excited to learn about Jenni Falconer's new collaboration with Debenhams. Designed to appeal to those who like to combine being stylish with being serious about sport, the XPG range is both functional and feminine. We reckon it'll fly off the hangers...
When she's not presenting This Morning, Jenni Falconer is to be found training for the Marathon – something that she's really passionate about. Using her own experience as a runner, Jenni has ensured that her new sportswear is comfortable and flattering, as well as helping to optimise performance. With specially placed seams designed to create a sleek silhouette, Jenni's exercise wear is suitable for those of all shapes and sizes – because we're all as unique as our fitness habits.
Good news for recessionistas: not only is Jenni's new range kind to the curves, but it could save you some precious pennies, too. With prices starting from just £14, the debut collection contains 35 different pretty but practical pieces. You'll be spoiled for choice...
Jenni says, 'I've always looked for a sportswear line that really works for my lifestyle and caters to my needs. I put a lot of thought into what practical features would make training that little bit easier – the locker key pockets and iPod pouches are small details that make a big difference.
'I love that I can wear this range at the gym, for cycling, walking, running, yoga classes, using workout DVDs or just for relaxing at home.'
Want to get your hands on some of Jenni's fabulous designs? Head to your nearest Debenhams or log on to www.debenhams.com to browse the full XPG range. Got yourself all kitted out but not sure what exercise to try first? We've got lots of great deals on Pilates, Bodystep and Zumba classes to help get you moving.