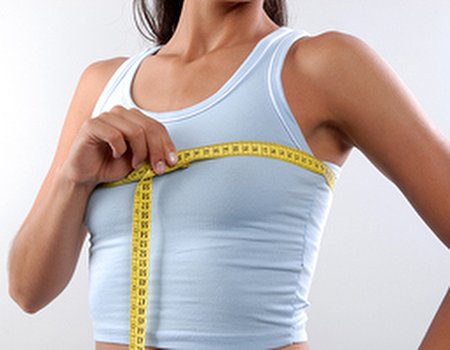 The PIP breast implant scandal may have recently gathered pace, but fears that these industrial-grade silicone implants could be prone to rupturing are in fact nothing new. As far back as 2010, when we first wrote about this boob job blunder, it was known that the implants were composed of non-medical grade silicone (originally intended for mattresses). Forward wind to 2012, and the NHS is offering free PIP implant removal to anyone who originally had the operation performed by an NHS surgeon. So far, so good...
But what if you fall into the 95% of women who had the surgery performed privately? The government has concluded that there is not enough evidence to recommend routine removal of the implants, but that patients should be supported by those who originally performed the operation. We caught up with Consultant Plastic Surgeons at McIndoe Surgical Centre and members of BAPRAS, Sam Orkar and Marc Pacifico, to see if they agreed. Here's what they had to say:
Don't panic
According to Sam Orkar, the most important thing is to stay calm. 'Women with PIP implants should not panic. I would recommend the implants to be removed, (because the long term effects of this grade of silicone are not known), but this can be done in a planned manner.'
Of the PIP implants tested by the government, none were found to contain toxic silicone that would damage the body if a rupture occurred – good news for those who are waiting to have the implants removed.
Consult your plastic surgeon
Like Sam Orkar, Marc Pacifico believes that careful removal is the best course of action. He says, 'I would recommend that patients seek advice from their plastic surgeon. An ultrasound scan will help to detect if the implants have ruptured. If they have ruptured, they should be removed. If they are intact, the patient needs to have an informed discussion with their plastic surgeon regarding what to do next. Many surgeons (including me) would advise an operation to remove them and replace them with good quality implants.'
In agreement with government advice, both surgeons believe that it's important for hospitals, clinics and surgeons to offer their full support to patients. Sam Orkar says: 'The nature and extent of this support will probably vary and will need to be discussed between the patients, their doctors and clinics/hospitals.'
Although no major PIP implant-related risk has yet been identified, it's always better to be safe than sorry – so make sure you contact your doctor or plastic surgeon as soon as possible to avoid unnecessary worry. Got another question you'd like to ask about breast implants? Visit our community page and our experts will be happy to help.
Update: Jean-Claude Mas, founder and owner of the PIP breast implant company, was arrested on 26th January by French police. The arrest followed a period of investigation begun in December, after Mas admitted to instructing employees to hide unauthorised silicone during a factory inspection. Mas reportedly told police that he had been deliberately deceiving European inspectors for 13 years - giving the whole PIP scandal an interesting new twist.