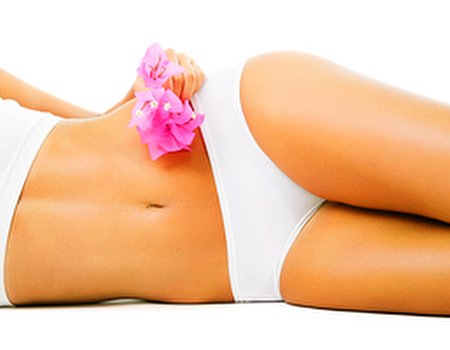 You've heard the terms being bandied around – but what exactly do they mean? Although IPL and laser are similar treatments, they nonetheless have some fundamental differences. Both can be used for hair removal and skin rejuvenation, but it takes an expert to be able to decide when to use which method. Luckily, we have an expert on hand...
In a bit of a pickle when it comes to choosing which treatment to have? Helpful Dr Hazel from Renew Medica (www.renewmedica.com) has answered all those questions that you've been bursting to ask. Read on and you'll never be confused by IPL and laser again...
What is IPL?
IPL stands for Intense Pulsed Light, and is often mistakenly referred to as a laser. IPL energy is produced by a lamp not a laser, similar to a light bulb, but extremely powerful. It produces a variety of light waves (colours) that disperse in all directions. If you have ever had an IPL treatment, you will have noticed seeing the bright flash, even though you were wearing protective eyewear.
How is laser different to IPL?
Laser energy consists of a very specific type of light wave, it can only be one colour (which depends on the type of laser) and the energy travels in one direction, making it very precise. Laser energy is far more focused than IPL energy, and you usually do not see any residual light when wearing protective eyewear during treatment.
Why do so many salons/clinics use IPL for hair removal?
IPL uses a broader range of light waves - a single machine can be more versatile in being used for both hair removal and skin treatments. Although lasers can be used for more than one type of treatment, they are often best used for one particular purpose.
So why bother with laser when IPL is cheaper and more versatile?
The answer is that lasers are usually a lot more powerful than an IPL, and the precision of the treatment settings are a lot more accurate and versatile. This means that we can fine tune laser settings for just about any type of hair and skin combination to achieve optimum results.
Do you have lasers for different skin types and tones?
Not only do Renew Medica clinics prefer using lasers for hair removal, we also have invested in a variety of different types of laser equipment to further refine the safest and most effective laser hair removal treatment for clients
Darker skin – The Nd YAG laser is gentler for a dark complexion, as darker skin tones become much hotter during treatment than lighter skin tones
Brown or blonde hair – The Alexandrite laser, although useful for a variety of skin and hair types, is often preferred when treating hair containing poor colour (brown or blonde hair)
All rounder – The Lightsheer Diode
Pain Free – The Soprano Pain Free laser at our Windsor clinic is the latest in Diode technology which removes hair without the associated discomfort.
What other treatments can IPL be used for?
Most of the Renew Medica clinics house an IPL purely for the purpose of skin rejuvenation, as we find these systems extremely effective in treating brown pigment marks and redness or veins on the upper body and face.
Phew, we reckon it's all much clearer now...
Considering undergoing one of these treatments? We can help you find a Renew Medica clinic near you. Alternatively, visit our IPL, laser hair removal and laser skin rejuvenation pages for more information.