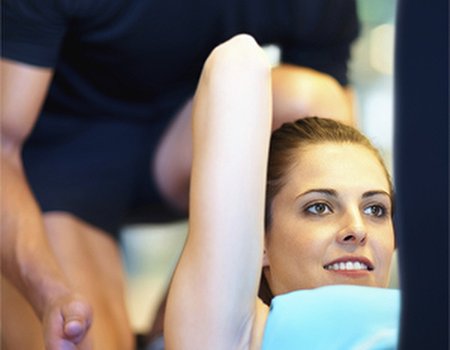 Enjoyed yourself a bit too much over the summer? If all those colourful cocktails and barbequed burgers have taken their toll, it could be time to invest in a detox. After all, Christmas is fast approaching - you might as well do a bit of advance damage control…
Don't know where to begin? We're pleased to be able to introduce KeepFit Bootcamp, our new partners, who are experts in health and relaxation. Established by personal trainer to the stars Will Tuffin, KeepFit Bootcamp runs dedicated weekend detox retreats to help you recover from all those tasty transgressions. Sounds like it's time to dig out your trainers…
One of the things we love about these retreats is the clever way in which they combine intense workouts with plenty of time for relaxation. Designed to show you that physical and mental exercise is fun, the bootcamp weekends will have you trying your hand at activities such as Zumba, boxing, Body Pump, swimming, yoga and meditation. It's not all hard work though - you'll be encouraged to spend time resting and taking in your luxurious surroundings, as well as to get plenty of sleep. Why not take your favourite teddy along for the ride?
While exercise is vital to wellbeing, no detox is complete without a healthy diet. Foodies need not despair – during your detox weekend you will be treated to delicious organic dishes and a wide range of super foods to help cleanse your system and lose unwanted pounds. You'll also gain access to a great online nutrition program that can help you keep up the good work after the retreat has ended - so there'll be no running back to the biscuit tin.
Will Tuffin, founder of KeepFit Bootcamp says: "The Detox Retreats are the perfect boost to get you motivated to move towards a healthier way of living. We specialize in weight loss exercise routines for those who are interested in starting up an exercise routine or for those returning from time away from a fitness regime. The team of experts we provide during the course of the 3 day retreats ensure you exercise well, eat well, relax well and sleep well."
We don't know about you, but we reckon a detox retreat sounds like a better use of a weekend than vegging in front of the TV…
Ready to work up a sweat? Book yourself in for a weekend at Northamptonshire's Flore Retreat, or browse a list of other KeepFit Bootcamp venues.