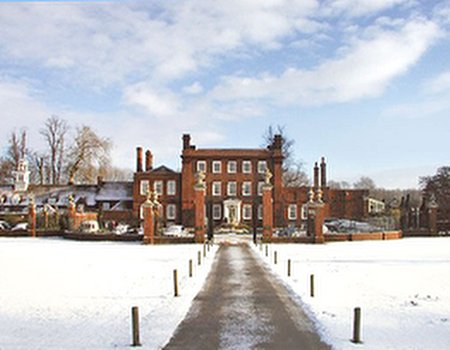 Christmas is coming, the geese are getting fat – and the rest of us are just getting frazzled. Although December brings with it plenty of parties, festive food and seasonal good will, we can't ignore the fact that it often leaves us feeling stressed, overstretched and run down, too. If only we could get away for a bit...
Actually, taking some time out this December couldn't be simpler. We know you can't afford to leave your present wrapping and pudding making for too long, so we've got some great one night spa breaks at Champneys – just the thing to get you feeling revived and refreshed once more.
As if the idea of a spa break wasn't tempting enough (our suitcases are already waiting by the door) – these great deals allow you to take a friend for free. After all, Christmas is a time for friends and family...
Whether you choose to go to the lovely Champneys Springs or historic Champneys Henlow, you'll be treated to unlimited use of the spa facilities, in addition to a choice of two 25 minute treatments. You'll also enjoy a three course evening meal, a healthy buffet breakfast and a hot and cold buffet style lunch. Our mouths are watering just thinking about it...
These fantastic deals are only available for dates in December, so you'll have to be speedy if you want to make your getaway. Put down the wrapping paper, ditch the wooden spoon and check out our Champneys Springs and Champneys Henlow offers to really brighten up your day. Go on, you deserve a bit of a break...