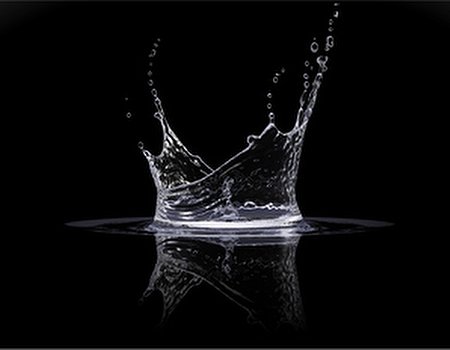 Dry, dull skin getting on your nerves? Don't let your face get thirsty – treat it to DermaQuest's wonderfully refreshing Advanced B5 Serum. The perfect tonic for a tired complexion, this serum will reach the deepest layers of your skin, helping them to stay nice and hydrated. Time to say goodbye to those pesky parched pores for good...
We all know that we are supposed to drink plenty of water each day, but did you know that H2O could help to keep you looking young? Water is essential for healthy skin that is plump, firm and glowing – unfortunately, however, we sometimes need a bit of help getting it. With age, our skin loses its natural ability to retain water between its layers - resulting in dry, crepey skin that looks dull and lifeless. It'll take more than a bottle of Evian to sort that out...
Luckily, DermaQuest's clever B5 Serum is on hand to hydrate thirsty skin cells and get you back your gorgeous glow. The Advanced B5 Serum includes:
Sodium hyaluronate – holding 1000 times its molecular weight in water, this ingredient is easily recognised and accepted at the cellular level - allowing other active ingredients to more effectively penetrate the skin.
MDI complex – a marine enzyme, MDI complex inhibits other enzymes which destroy the skin's collagen network. This ingredient mimics glycosaminoglycans ('GAGs'), which support the skin's collagen matrix. It also alleviates redness caused by heat and cold-induced broken capillaries and limits UV damage.
Actifirm TS – an ingredient complex which is a blend of Centella Asiatica Extract and Coneflower Extract, Actifirm TS stimulates fibroblasts (the active cells in wound healing), forming additional collagen, elastin and hyaluronic acid.
Luckily, using the B5 Serum is much easier than pronouncing the names of some of its ingredients. Simply apply to the face and neck in the morning and evening after cleansing and allow your skin to absorb it before moisturising. Voilà – beautifully hydrated skin that you can be proud of.
Skin cells crying out for some water? The Advanced B5 Serum is available from www.dermaquestinc.co.uk. For truly show-stopping skin that will leave people begging for your secrets, why not treat yourself to a facial. You'll be looking fabulous in no time...