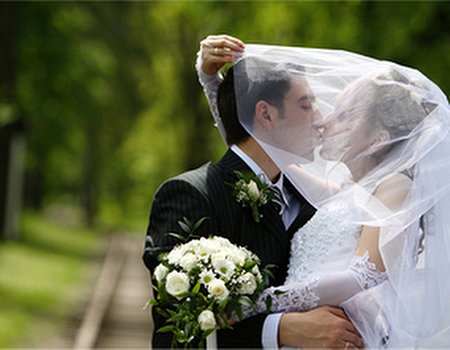 Wedding season is upon us once again. Kate and Wills kicked it all off in April and it seems like since then the confetti just hasn't stopped falling. With Lily Allen tying the knot last weekend and Kate Moss set to say 'I do' at the beginning of July the world appears to have gone nuts for nuptials.
Luckily it's not just the celebrities who get to have all the fun - the chances are most of us will be attending at least one wedding this summer too. Everyone loves a good wedding, but it can also be stressful trying to make sure that you look your best. Don't worry, help is at hand - whether you're the blushing bride, the gorgeous groom or even a glowing guest we've got some great tips to help get you ready for the big day.
Bride
Get the girls together for a spa day. Wedding day wellbeing isn't just about how you look – you need to feel relaxed to fully enjoy the celebrations. Put aside the stress of organising and head off on a spa break for your hen do. Luxury treatments, lovely surroundings and laughter with your best friends will leave you feeling blissfully relaxed and ready to deal with whatever curve balls your distant relatives may throw at you.
Work out regularly. Lots of women crash diet in the months prior to their wedding, which can leave them tired, irritable and drained of energy. A much healthier way to ensure that you are trim and toned on the big day is to exercise regularly – it will also produce endorphins that can help fight that pre-wedding stress. Exercising doesn't have to be confined to the gym, so find an activity that suits you – you could try swimming, running or a yoga class for an all over body workout.
Invest in hair and makeup. Your big day is your chance to shine. All eyes will be on you, so it's important to get every detail right. Prior to a hair or makeup consultation make sure you collect lots of pictures from magazines for inspiration. It's also a good idea to take along a picture of your dress so that the hairdresser or makeup artist can get fully acquainted with the look you have in mind.
Groom
Get a manicure. Get your hands in to shape and ready to wear that wedding band. Thought having your nails done was strictly a girl thing? Think again. There are plenty of hand and nail treatments available that really put the 'man' into manicure – not a glittery emery board in sight. Promise.
Exercise. Work off the calories from your stag do with a pre-wedding exercise regime. If team sports are your thing then football or rugby can be a sociable way to stay in shape. If you tend to be a bit more solitary then give running, cycling or swimming a go.
Have your teeth whitened. Ensure that you shine in your wedding photos with a teeth whitening treatment. A dazzling smile lights up the face and can even make you look younger – just warn your bride that she might need to bring her sunglasses.
Guests
Get your legs waxed. We all know that stealing the limelight from the bride is a big no-no, but that doesn't mean that as a guest you can't look perfectly groomed. Do your new dress justice with a leg wax that leaves your pins silky smooth.
Have a pedicure. A summer wedding is the perfect excuse to get your favourite pair of sandals out, so make sure you've got the toes to match. Ask for a shade of polish that complements your outfit for perfect coordination.
There are plenty more tips, offers and deals available on our bridal page. All we ask in return is that you save us a piece of that cake...